Company's remote flight operations capability is a ready-to-use solution that enables drone operators to remotely conduct missions, control flights, manage fleets and view live video feed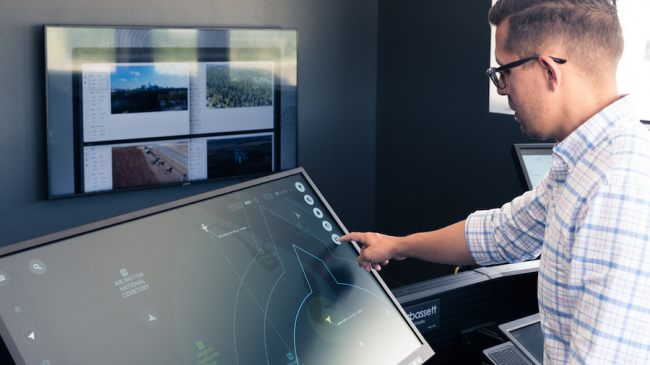 Organizations can use SkyGrid to facilitate routine inspections over an area of interest and generate optimal flight paths for multiple flight segments. These optimized segments are then linked automatically to create complete routes. The company's advanced route generation capabilities create the safest route for each drone based on the flight plan, environmental conditions, the vehicle's performance, and the mission criteria with minimum onsite support required for flight operations. With the new remote UAV operations functionality, SkyGrid will now allow remote operators to create and deploy these automated missions to a fleet of geographically disbursed aerial vehicles.
In addition to enabling remote management of drone fleets and creation of missions, SkyGrid Launch also allows video feeds from drones to be consolidated to a remote central location, such as a ground station. Operators can choose to integrate with precision landing and docking stations for full autonomy and access all flight metrics and visualizations on a single dashboard with an easy-to-use interface. For full regulatory compliance, operators and pilots on the ground are kept "in the loop" and can take over whenever required. SkyGrid recommends all customers and users obtain any necessary regulatory approvals for remote operations or for managing multiple drones.
"This solution enables drone operators to optimize their human resources and reduce the cost of UAV operations. Drones deployed at multiple sites can now easily be operated from control centers. Subject to regulatory approvals, SkyGrid customers can augment or replace on-site pilots and enable higher sortie rates at lower cost," said Amir Husain, CEO and founder of SkyGrid. "SkyGrid Launch allows important use cases such as unmanned public safety surveillance, inspection of pipelines, mines, and construction projects to be addressed at nation-wide or even global scale."
SkyGrid is partnered with Raytheon Technologies and has fully integrated with its Multi-platform Automation Re-hosting Solution (MARS) to launch remote UAV operations.
"Leveraging our MARS technology with SkyGrid Launch will enhance the operator experience and allow them to scale and expand their operations," said Denis Donohue, Vice President, Communications & Airspace Management Systems for Raytheon Intelligence & Space. "Operators can manage everyone on one dashboard for a flawless experience. SkyGrid is a strategic partner and with Raytheon's decades of experience working in controlled airspace, together we will unlock the full potential of unmanned aviation."