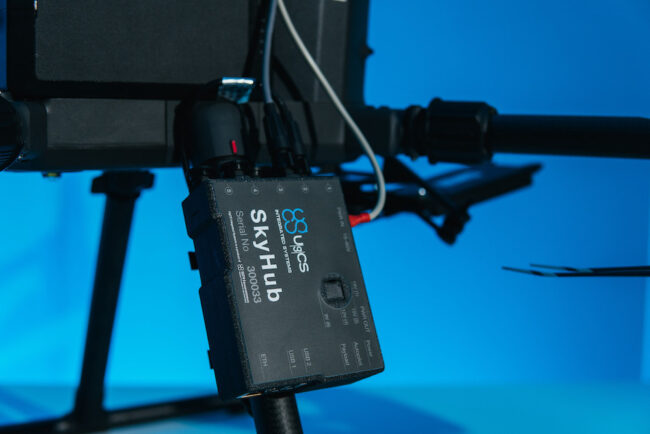 The Newcrest Telfer Mine is a very large gold, copper and silver mine located at Telfer in the Great Sandy Desert of Western Australia. Operators there are using a drone equipped with SPH Engineering technologies to locate lost and/or broken parts from mining equipment.
The mine's 'GET detection drone' is a commercially available RTK drone equipped with SPH Engineering's SkyHub onboard computer with True Terrain Following system, and a high-performance SENSYS MagDrone R3 magnetometer, all under the control of SPH's UgCS ground control software.
Bothersome bits
Stray and broken parts from ground engaging tools (GETs) can include lost excavator bucket teeth, shards that break off of tips or edges of buckets, blades, rippers or side cutters, as well as lost drill rods or bits. These so-called 'tramp metals' can cause millions of dollars worth of damage when they get fed through ore crushers, other mining machinery and mill infrastructure. Ninety-five percent of such incidents are caused by lost drill rods and drill bits.
Operators of the GET detection drone start by moving materials known to contain tramp metals to a designated area. The drone then scans this stockpile, using the onboard magnetometer to collect high-resolution, geotagged, magnetic field data. With the aid of post-processing software, a map can be generated showing magnetic anomalies, thus accurately locating stray parts.
Operators upload the resulting map to specialized cleaning machinery equipped with an HP GPS guidance system, which draws out the offending items, removing them to trash bins. Cleaned material stores can then be fed through the crushers for ore recovery, without causing any damage to mill infrastructure.
Tech
SPH Engineering is an important provider of UAV software solutions, integration services, consulting and custom development of drone applications. SPH-equipped drones carry out all kinds of surveying operations in mining and other settings. The SENSYS MagDrone R3 is an ultra portable magnetometer survey kit that can be attached to any UAV with a minimum payload capacity of 1kg. The kit can be used for general purpose surveys, science related magnetic cartographies, exploration studies of hidden minerals and for safety relevant operations.