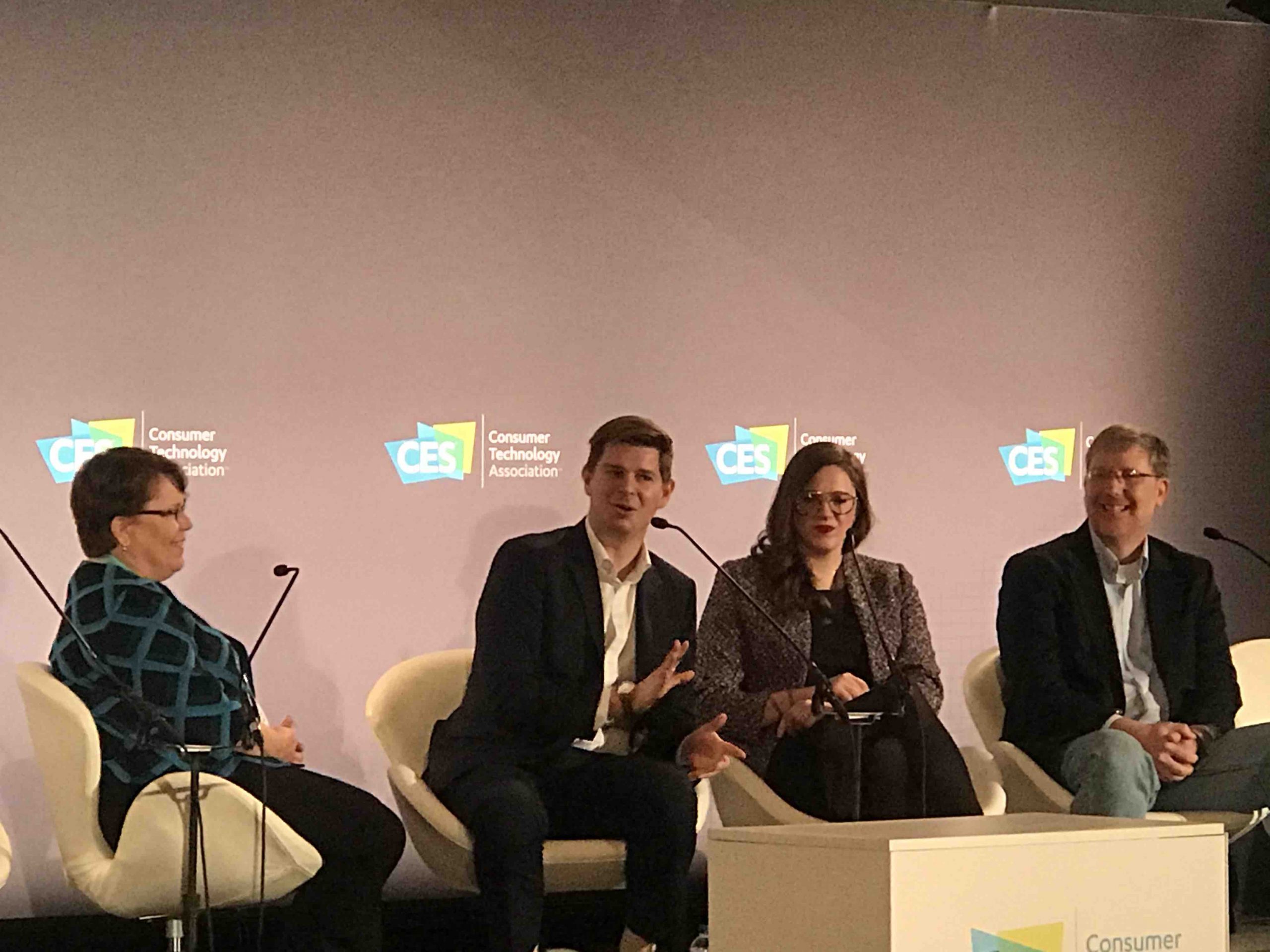 Urban living is on the rise and there are estimates that 66 percent of the world's population is expected to live in cities by 2050. According to experts who spoke at CES 2020 this week, moving away from traditional methods of mass transit and toward autonomous public transportation is the only solution.
In a panel discussion led by Axios Transportation Correspondent JoAnn Muller on Jan. 9, topics ranged from hyperloop pods to autonomous shuttles and self-flying taxis as panelists shared their visions—and challenges—for the future of mobility.
"We simply can't be thinking the same way that we thought in 1950 when the highway transportation system was conceived," said one panelist Ryan Kelly, head of marketing and communications at Virgin Hyperloop One. "Adding another lane on the freeway won't solve our problems with transportation."
Virgin Hyperloop One is testing a system that would put passengers in pods and send them hurtling through vacuum tubes at speeds of 675 miles per hour on digitally connected city-to-city routes in record time. 
Developing autonomous solutions for urban transit is no easy task, but it's one that Kelly has in common with his fellow panelists who are working feverishly to push their autonomous solutions forward as urban populations increasingly turn to ride-sharing and last-mile options. 
Session participants cited a slew of challenges for their companies that ranged from regulatory issues to financing hurdles and technology advancements. While the prioritization of those challenges varied by company, all agreed public perception is critical.
Alisyn Malek, COO of May Mobility, which operates autonomous shuttles to address mobility access issues in congested cities, is quick to point out the valuable role that education and public perception play in adoption of emerging technologies. 
"The key to developing trust is to emphasize the benefits of the technology and make the last-mile trip less painful," she said. "When you solve a true transportation need, it starts to change the game with people's consideration of whether or not they'll use it."
Michael Thacker, Executive VP of technology and innovation at Bell, a company that is developing self-driving taxis, said technology is the easy part. 
"We've been flying air taxis for 80 years now, so the technology to fly exists, and frankly the technology for autonomy exists as well," he said. "The challenge is making it accessible, and integrating it into the system. We need to get community and regulators on board and make sure we operate at the same safety levels as the aviation system of today, but at a higher volume in a low altitude environment."