Moving toward decentralization, digitization and de-carbonization, energy firms turn to aerial and underwater drones.
Big changes are underway in the energy industry. Over the next 20 years, most forecasts predict that wind, solar and natural gas will provide the bulk of new capacity, while coal will decline. Power generation will be decentralized, consisting of many household mini power plants instead of a handful of massive, conventional installations feeding power into the network. Energy firms will be challenged to meet increased demand for electricity around the world while improving reliability and keeping rates low. Digitization will allow energy firms to find efficiencies and reduce the cost of operating and maintaining power plants, substations, power lines, solar and wind farms, drilling structures and pipelines. "Decarbonization, decentralization and digitization are really the key drivers for all the changes that we are going to see in the next few decades," said Michael Hartnack, a research analyst in the energy sector for Navigant Research of Boulder, Colo. "Distributed wind and solar is going to be a big driver for the use of drones for inspections."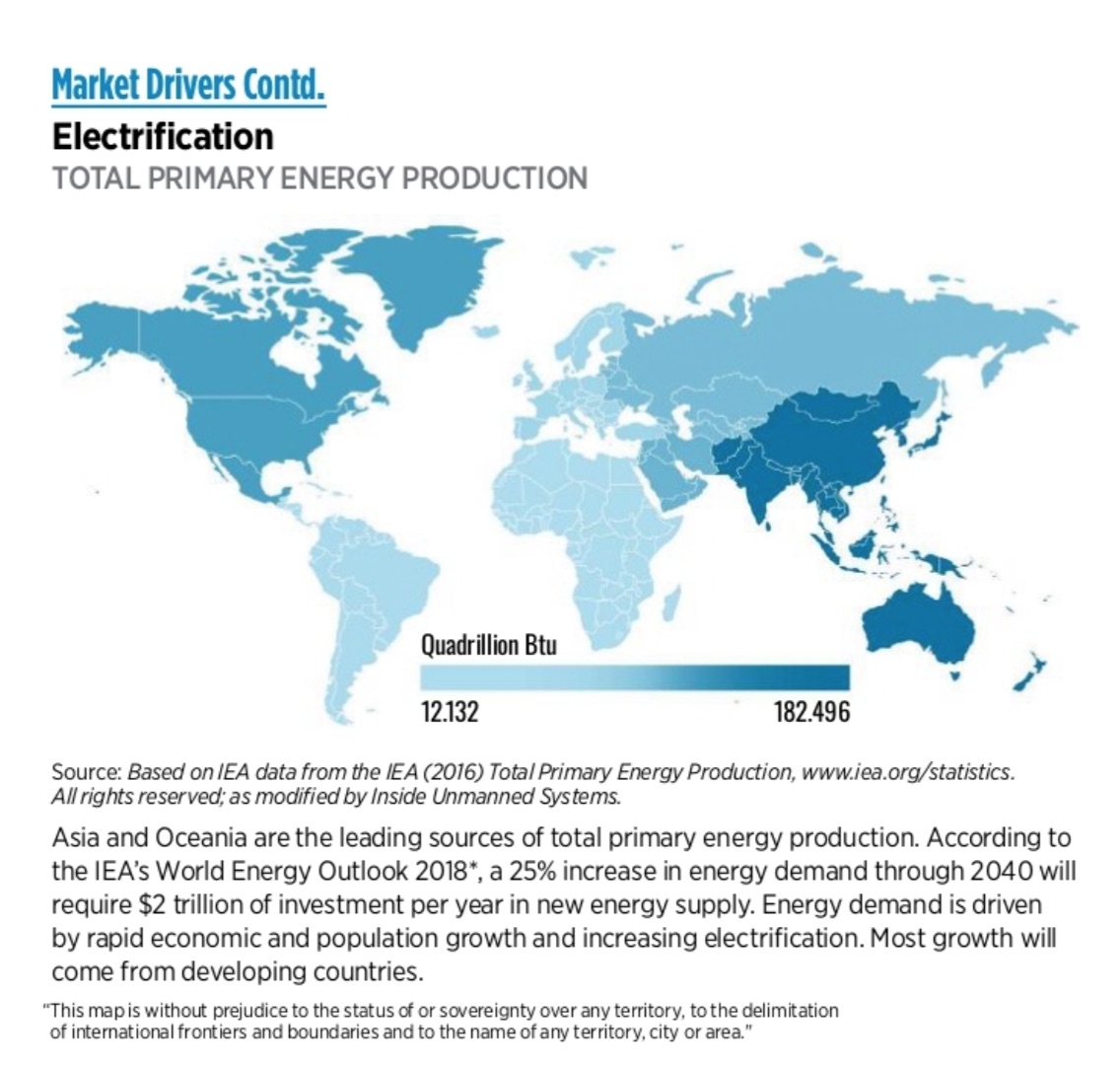 PwC values the market for drones in energy at $9.46 billion, and most analysts predict double-digit growth. Measure, a Washington, D.C.-based drone service provider, has found success providing aerial inspections and analysis for wind turbines and solar farms. "The business case easily proves itself," said Harjeet Johal, vice president of energy infrastructure. "You need to take into account avoided costs, as well as missed revenue opportunities."
Nicks and dents in the blades, as well as other concerns, can result in significant production loss over time. With an inspection time per turbine of 15–30 minutes (compared with two hours for manual inspection), drones can reduce man-hours and turbine downtime for maintenance checks by more than 75 percent. A drone's automated inspection process is safer and reduces the likelihood of a problem being missed. On solar farms, Measure reports that drone inspections take less than 10 minutes per megawatt and save, on average, $1,200 per megawatt in costs.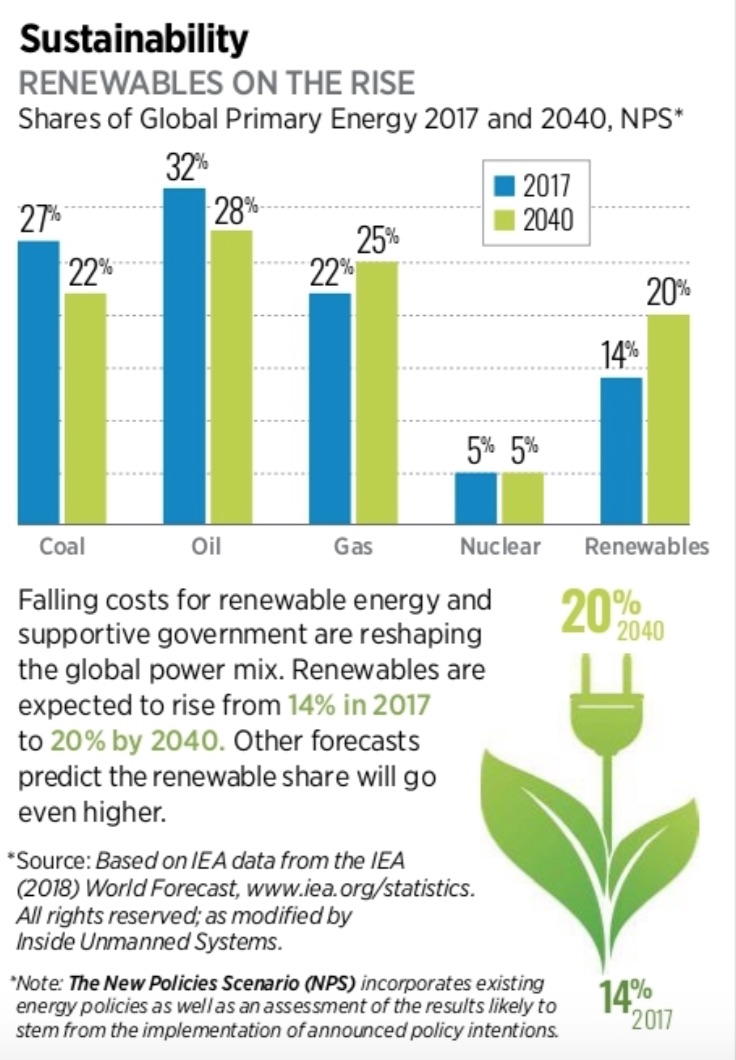 ADVANCED FLIGHT OPERATIONS IN ENERGY
Most energy companies have stayed on the sidelines when it comes to flying beyond visual line of sight (BVLOS), but those who have pushed the boundaries of current regulations are beginning to reap the benefits. Minneapolis-based Xcel Energy, working with Harris Corp., Northern Plains UAS Test Site, Phoenix Unmanned and Altus Intelligence, obtained an FAA waiver to fly beyond visual line of site for ongoing inspections of transmission lines in the Denver area. Now they have been allowed BVLOS inspections in all eight states where they operate.
"Drones offer tremendous value to our company and our customers by allowing us to closely inspect our infrastructure to help improve reliability, enhance safety and keep bills low," said Eileen Lockhart, UAS program manager for Xcel Energy.
Xcel will partner with Airtonomy, Microsoft, UND Aerospace Foundation, the North Dakota Chamber of Commerce and the Northern Plains UAS Test site to deploy multiple drones and field a pilot to inspect its Foxtail Wind Farm near Kulm, North Dakota.
The Integration Pilot Program (IPP) team—led by the University of Alaska Fairbanks—recently conducted a BVLOS drone operation to inspect a 3.87-mile section of the Trans-Alaska Pipeline. Onboard and ground-based detection systems were used to detect and avoid other aircraft in the airspace. Those included Iris Automation's Casia, an onboard collision avoidance technology, and a 5-nautical-mile system consisting of eight ground-based Echodyne radars, which provided aviation radar coverage along the flight path. Operators flew a Skyfront Perimeter long range hybrid-electric unmanned aircraft.
To leverage the power of drones, energy companies will not only need to tackle flying beyond line of sight, they will need to address how to effectively use the data they obtain. "A scalable and repeatable process is key to continue to provide value to customers," Johal said. "In the future, the value of drones will come from using historical data for predictive analytics."
"There are two major paradigm shifts," said Nicholas Flom, director of Northern Plains UAS Test Site. "You are moving from a manned aircraft to an unmanned aircraft system. And the data collection process is changing. Those changes are monumental."
Flom suggested that energy companies focus on a specific application such as routine inspections, transmission line inspections or post-storm operations. He added that moving into more advanced operations requires taking incremental steps forward. "If you can show the FAA that you have the training programs, safety procedures and operational manuals in place; if you can show the maturity of the aircraft, then it will be easier to move forward."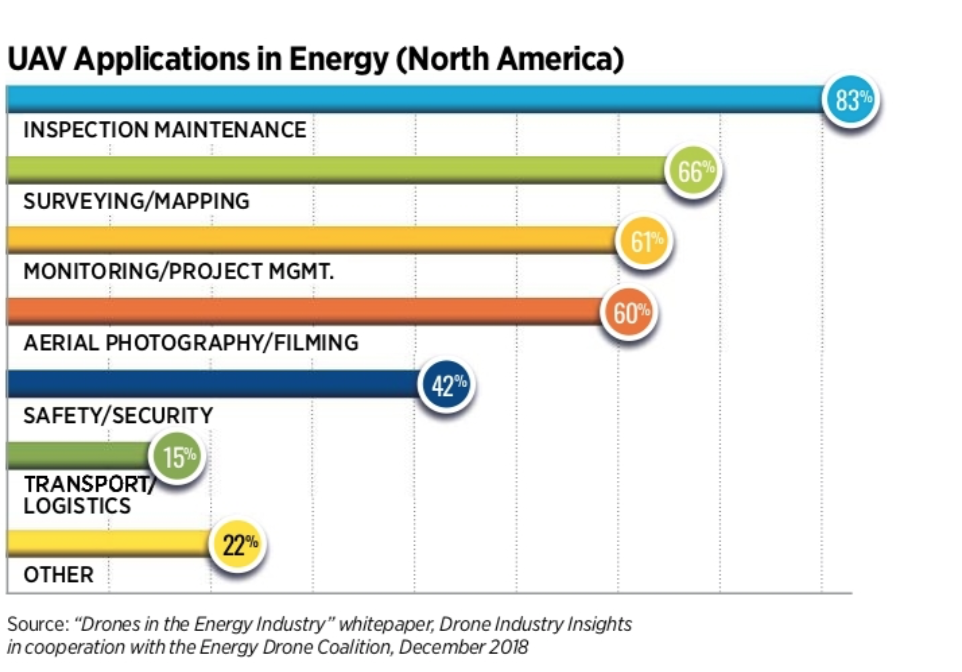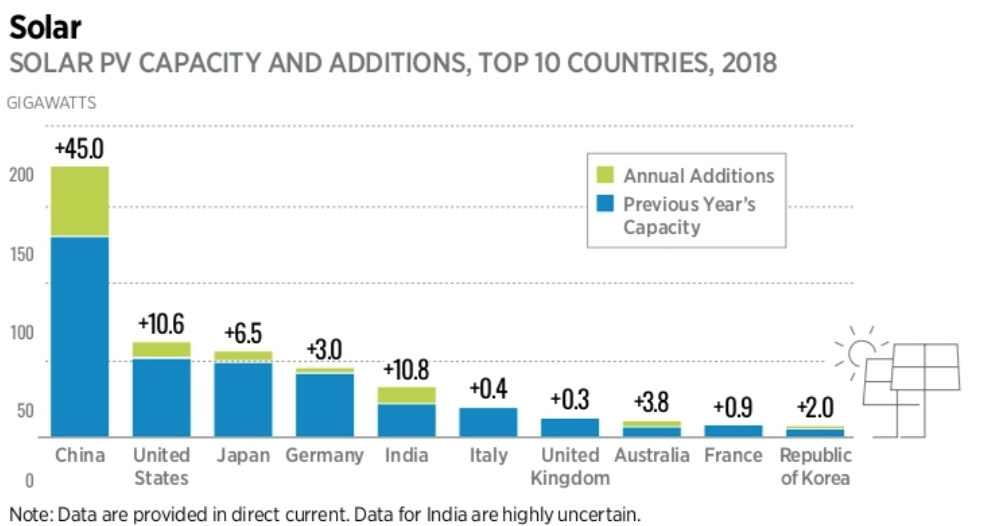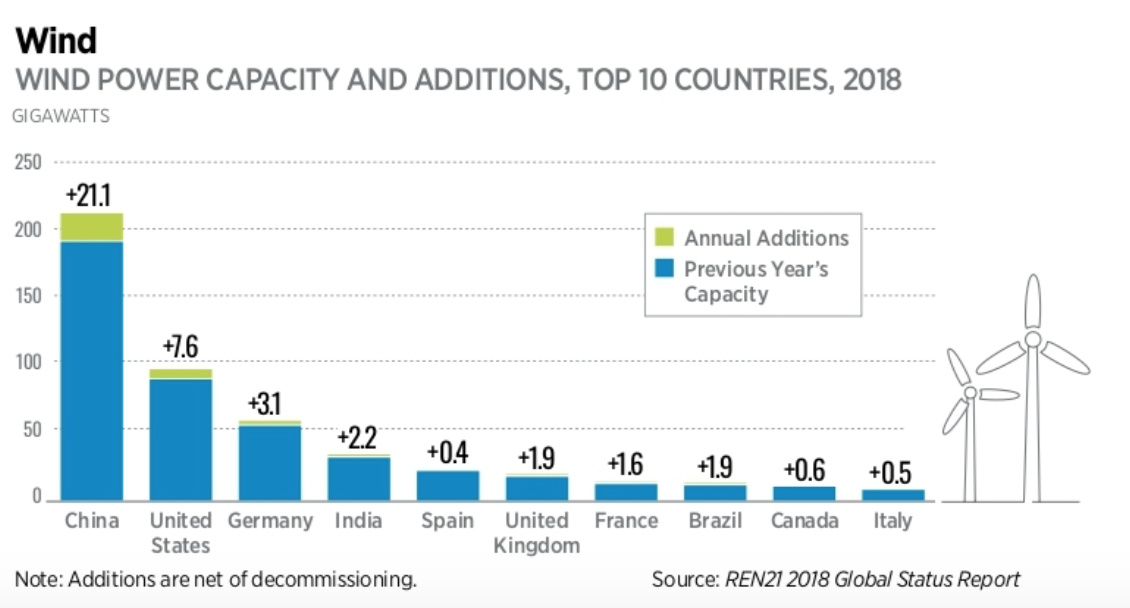 UNDERWATER DRONES TAKE ON NEW TASKS
The market for autonomous underwater vehicles (AUV) and remotely operated vehicles (ROV) is still in its infancy, but commercial opportunities are expected to grow as offshore wind and solar installations proliferate. Despite higher construction costs, energy companies are building wind turbines offshore because wind speeds tend to be faster and steadier than on land, and that means greater production. Floating solar installations provide a renewable energy source for land-strapped areas. Floating solar farms are more efficient than land-based systems because water helps cool the solar equipment.
Underwater drones enable energy companies to map the ocean floor in preparation for building wind farms and other offshore oil platforms—as well as to make maintenance and repair tasks safer and more efficient. Although AUVs are a less-expensive alternative to traditional vessels paired with remote underwater vehicles (ROVs), battery capacity remains a limiting factor. (For more on subsea AUVs, see "Taking Up Residence: Autonomous Robots to Set Up Shop on the Seafloor," starting on page 48.)
Expect new use cases to emerge as unmanned systems help energy firms power the next generation. Capabilities such as flying beyond line of sight and artificial intelligence offer hope that energy needs can be met at a lower cost and with less environmental impact.