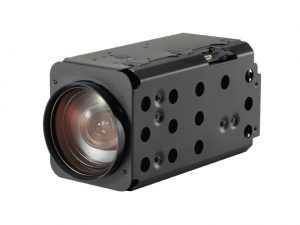 Videology Imaging Solutions recently added the Global Shutter 36X Zoom Block to its growing product line. The block can be used in a variety of solutions including drones.
The FHD 25Z2.4-36X features multiple trigger inputs and strobe outputs as well as their control parameters, according to a news release. Shutter speeds of up to 1/20,000 sec. (50µs) make it possible for the zoom block to capture fast-moving objects and scenes accurately with no motion blur. A long-distance transmission of up to 500 meters is possible with EX-SDI using all digital low latency signals.
The block's minimum usable sensitivity is 0.06 lux in color and 0.002 lux in monochrome. A controllable day/night type lens allows passage of near IR wavelengths.