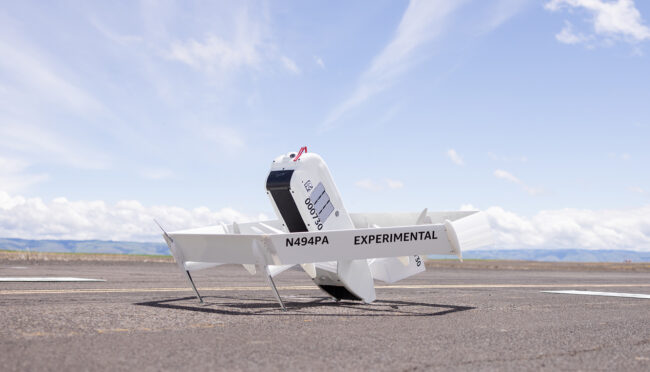 Delivery giant Amazon has announced a new delivery drone, one it says is smaller, lighter and quieter than the model currently making deliveries.
The new system, named the MK30, can also fly farther than the current MK27-2 drone, can tolerate a wider range of temperatures and can fly in light rain, "enabling customers to choose drone delivery more often," the company said in a Nov. 10 blog post.
Prime Air deliveries are slated to begin this year in Lockeford, California, and College Station, Texas. Lockeford is a small town in Central California and the former home of aviation pioneer Weldon B. Cooke, the second licensed pilot in the state. College Station is the home of Texas A&M University.
The MK30 is slated to begin service in 2024. Amazon says its delivery drones are already quiet but the new one will be quieter by another 25%. The vehicle will be fully vetted by the Federal Aviation Administration before taking flight.
"We are excited about the next chapter in the Prime Air program and expanding this service to more customers in the months and years to come," the blog post says.