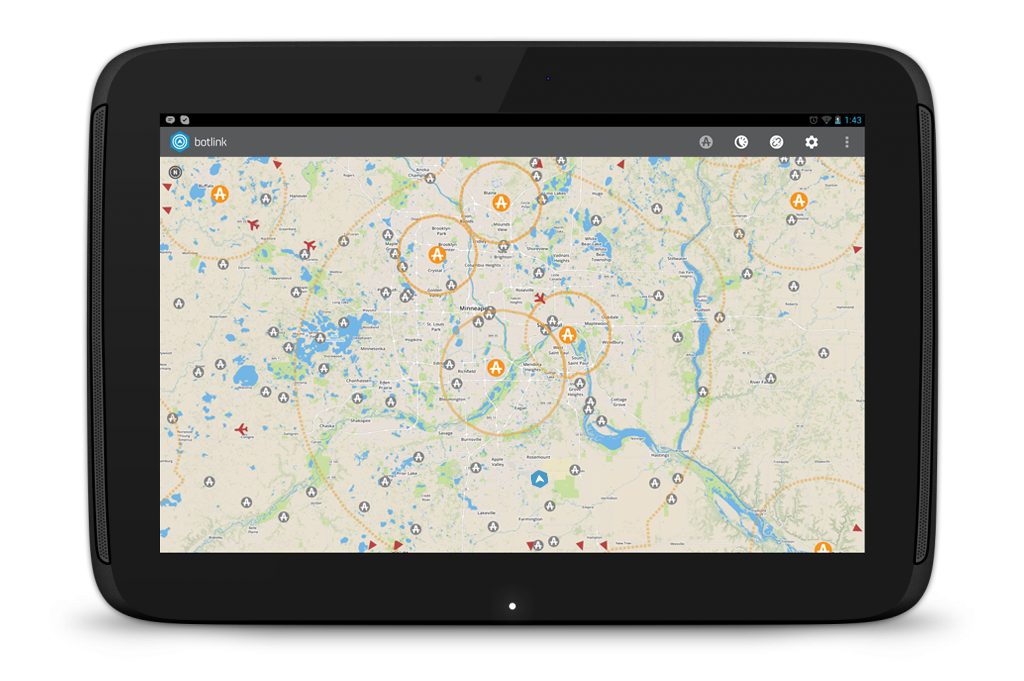 To help make UAS operation safer and reduce the likelihood of collisions with manned aircraft, Botlink has developed a control system for multirotor and fixed-wing systems.
The safety and control app features an easy to use interface that provides operators with real-time FAA data overlays that show locations of manned and unmanned aircraft, controlled airspace around airports, as well as aircraft avoidance alerts and traffic advisories, according to a news release.
Botlink recently released the beta version of the app, and the team is working on distributing data from the UAS back to the operator's device, according to the release. They're also looking into solutions that allow users to safely fly drones beyond line of sight. Botlink is made up of experienced military and professional pilots, software developers and engineers, according to the release. The cloud-based platform they created features fully automated drone control with manual drag-and-drop hand flying from a smartphone or tablet. Airspace within the application features 100% regulation compliance and includes temporary flight restrictions, active military operation areas and restricted airspace.
For more information visit botlink.io.