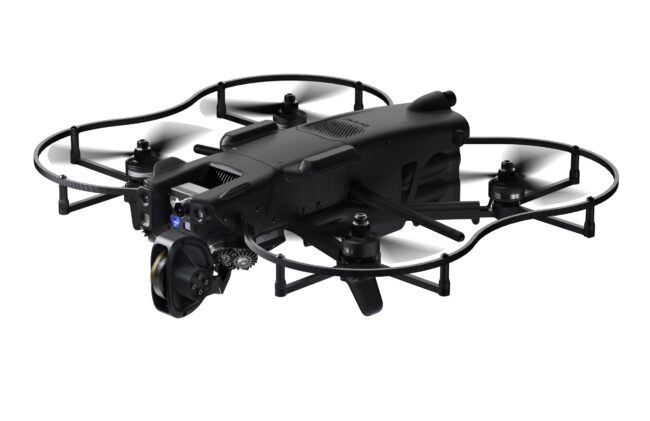 SEATTLE—BRINC, which builds technology for public safety, on Nov. 2 announced the first deliveries of its flagship drone model, the LEMUR 2, to customers in U.S. public safety agencies. These units will be used to de-escalate dangerous situations, assist in search and rescue missions and improve first responder safety.
"With these deliveries we are one step closer to making our vision of a safer world a reality, all made possible by the hard work of everyone here at BRINC," said Blake Resnick, BRINC founder and CEO. "I am so proud of what our team has accomplished, and equally proud to be serving the first responder community. Technology that keeps emergency responders out of harm's way and saves lives is exactly what we are building, and we're just getting started."
Enhanced Performance
The LEMUR 2, built on the success of BRINC's first drone, the LEMUR, offers a host of upgrades and capabilities not found on any other drone. Since the announcement of the LEMUR 2 in March 2023, BRINC has improved key elements to enhance performance and durability, which include: GPS denied/no light position hold; LIDAR and tracking camera array; night vision and FLIR thermal sensors; smart battery power management; FAA-compliant remote ID module; glass breaker for window breaching; obstacle awareness; two-way audio communications; high-performance antenna array; USB-C charging ecosystem; NDAA compliance; and improved self-righting performance.
"Our customers' lives are on the line, and as such we are consistently looking to make improvements and advancements to our drones" Resnick said. "For BRINC, this means packing every ounce of cutting-edge technology into our drones so emergency responders have the tools they need to make sure everyone gets home safely."
The LEMUR 2 unlocks several de-escalation tactics for law enforcement officers thanks to its impressive feature set. The drone's LiDAR array, which powers its autonomy engine, also provides real-time floor plans of its environment, instantly available to any officer linked into the BRINC LiveOps system. Officers can also use the drone's on-board communications capability to de-escalate highly dangerous situations, opening communications pathways and enabling a peaceful resolution for all parties involved.
The LEMUR 2 is the first drone model from BRINC solely developed and manufactured in the company's Seattle-based headquarters and production factory. The 20,000 square foot facility hosts specialized tooling, 3D printers, CNC machines, automated battery welders and more to maintain complete supply chain ownership and vertical integration.
The LEMUR 2 is National Defense Authorization Act compliant and approved by the U.S. government for use by federal agencies and contractors. BRINC is the only public safety drone company to manufacture all of its products in, and source all its parts from, the United States and allied nations, the company said.