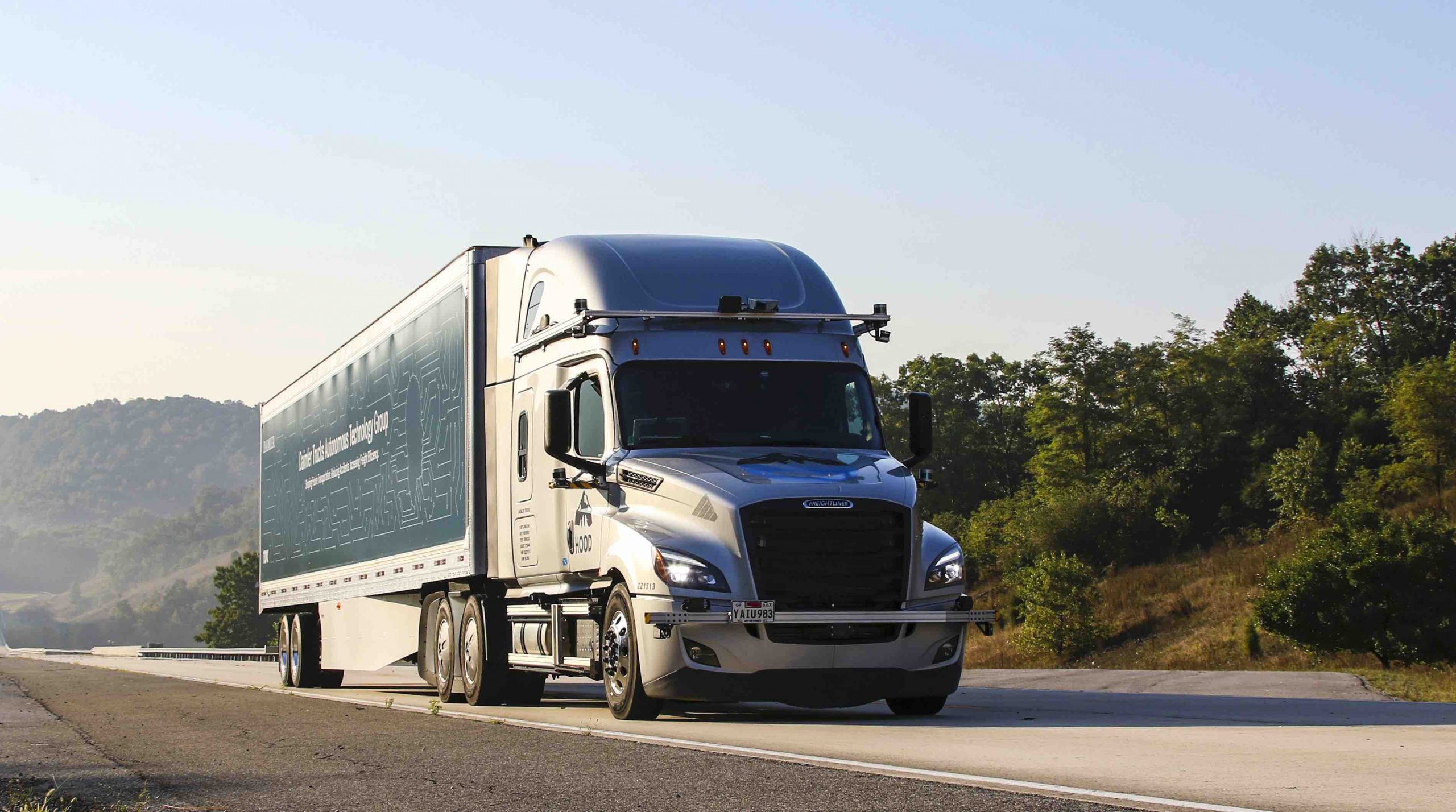 Daimler's autonomous trucks will soon be driving along new public U.S. routes. 
In January, Daimler Trucks' Autonomous Technology Group, which includes partner Torc Robotics, began mapping new routes to test automated truck technology, according to a news release. Testing on these public roads allows the group to go beyond computer simulations and closed road courses, making it possible to collect data from real-world traffic scenarios. 
The group initially began testing on public roads in Virginia last year, where Torc is headquartered. Testing will continue in Virginia as new routes are added. 
Expanding road-testing in the U.S. demonstrates the group's "continuing real-world application and collaboration with drivers, regulatory affairs and community stakeholders to ensure the common goal of building trust toward improving road safety and efficiencies in transportation," according to the release. 
An engineer who oversees the system and a trained safety driver will be on all automated runs. Safety drivers are certified by Daimler and Torc. They hold commercial driver's licenses and are specially trained in vehicle dynamics and automated systems.
"Safety is our highest priority. By expanding our testing to new routes in the U.S. we are able to learn more, work with various partners and apply our advanced testing methods to new environments," Head of Autonomous Technology Group Peter Vaughan Schmidt said, according to the release. "These learnings help us to achieve our goal of safe and reliable highly automated driving, delivering value to our customers and society."