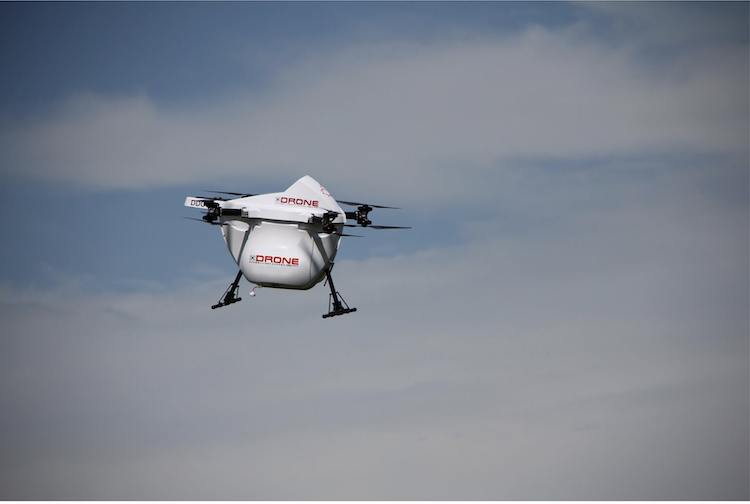 Drone Delivery Canada (DDC) has begun the process to enter the U.S. market as a drone delivery operator.
DDC is talking with various potential U.S.-based partners in multiple verticals that are interested in the company's proprietary system, according to a news release. DDC has started the process to apply for an aircraft Type Design Approval for its Sparrow drone, with other DDC aircraft to follow.
Partners based in the U.S. would use DDC's delivery system to conduct for-hire drone delivery operations under 14 CFR Part 135 rules. The aircraft Type Certification in an "an essential first step for enabling FAA approval of routine beyond visual line of sight delivery operations, which in-turn will provide significant opportunities for expansion." Currently, DDC is permitted to perform delivery operations in the U.S. using visual line of sight regulations under 14 CFR Part 107 rules.
"We have successfully proven and commercialized the business model and gained market traction in Canada, and it's a natural progression to expand, in a controlled means, to international markets," President and CEO Michael Zahra said, according to the release. "We have active discussions underway in numerous international target markets and the United States is an obvious choice. We have flown successfully in the Unites States in a beyond visual line of sight (BVLOS) pilot project, and now we are ready to start the process to enter the United States commercially."