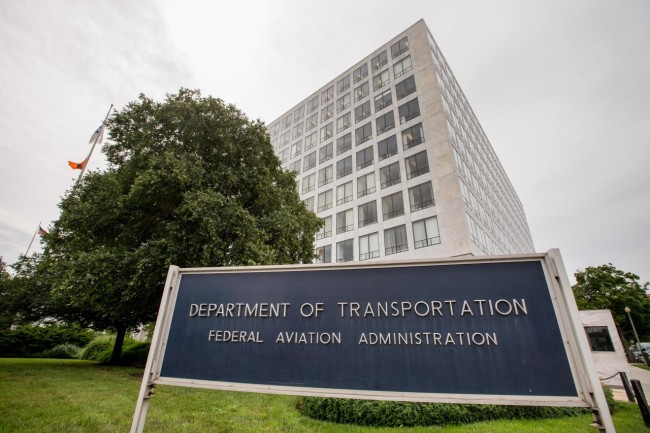 A key task force is recommending that all but the very smallest of toy drones flown in the U.S. to be registered by their owners for safety reasons.
Facing a surge of interest in drones and the prospect that 1 million or more would be sold over the holidays, the Federal Aviation Administration scrambled to organize the group and devise a registration plan. Registration is intended to raise awareness of airspace rules among operators and link drones to their pilots so they can be held accountable for reckless behavior. The hope is that the combination will underscore the need for responsible flying and forestall a further rise in the number of close encounters between unmanned aircraft systems (UAS) and piloted aircraft.
Aviation officials asked the group to come up with recommendations by November 20, suggestions they will take into account as they develop enforceable regulations, hopefully in time for Christmas.
The task force endorsed a free, electronic registration system that would issue a unique number for each aircraft or, if available, register the drone's existing serial number. That number would be marked on the drone with one person able to register multiple UAS. The minimum age for registration would be 13 and a street address would need to be provided.
Registration would not, however, need to be done at the point of sale, they suggested. They also urged the FAA to take particular care to keep the submitted information private.
The most controversial recommendation is that the operator of any unmanned aircraft weighing more than 250 grams, slightly more than half a pound, be required to register— a relatively low threshold that will doubtlessly encompass a number of toys.  The decision was based on the probability of a person on the ground suffering death or serious injury if struck by a drone and assumed a well-populated, urban environment when weighing the risks involved.
The Academy of Model Aeronautics AMA took issue with the registration threshold.
"We believe weight should be only one of several factors considered when determining where the threshold should be for UAS registration," said AMA's Executive Director Dave Mathewson.
"Based on its years of experience," said Mathewson, "the AMA cautioned against unnecessarily encumbering the toy industry and urged the task force to consider several factors when determining the threshold at which UAS technology should be registered—including weight, capability and other safety-related characteristics. But, the recommendations do not reflect this comprehensive approach."
Failure to register under current laws could, the task force pointed out, result in fines of up to $25,000—an amount intended to deter drug traffickers and tax evaders who failed to register aircraft. The task force urged the FAA to "establish a reasonable and proportionate penalty schedule that is distinct from those relating to traditional manned aviation."
There are still a number of issues to be worked out. For example, pointed out drone analyst Colin Snow, "If a company owns the aircraft, who registers?"
However AUVSI, the largest association for unmanned technology, said it was encouraged by the results.
"This collaborative effort is an important step towards developing an efficient process for UAS registration that should lead to increased accountability across the entire aviation community".