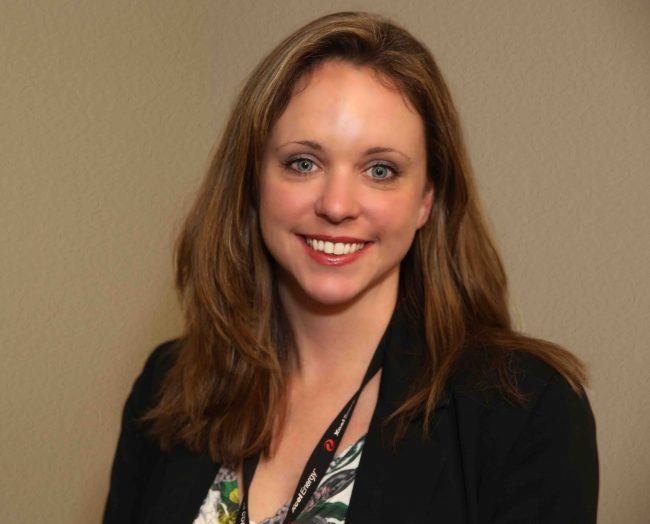 Eileen Lockhart has been involved with Xcel Energy's UAS program since its inception in 2015 and has served as the major utility provider's UAS program manager for the last two years. In that capacity, she leading a multidisciplinary UAS team and its business-focused UAS operations. The UAS team has demonstrated the technology's ability to successfully improve safety and productivity across a number of businesses, and it recently completed the first beyond-line-of-site mission in the history of the U.S. electric utility industry. 
Q: You've been involved in the UAS program at Xcel Energy from the beginning. Can you talk about the company's efforts to lead the way in the adoption of drone technology?
A: We started our UAS program in 2013 and quickly recognized the safety benefits of the technology. As we explored potential uses and educated ourselves on the regulatory environment, we realized UAS would revolutionize our industry and wanted to do our part to help integrate it safely while capturing the benefits it brings to our business. We piloted several proof of concept missions, which led us to become the first utility to establish a partnership with the FAA. As a result, we received a unique federal approval allowing us to fly beyond line of sight (BVLOS) under Part 107 across 10 states for transmission line inspections. This is instrumental because it pushes the market to provide quality products and technology to support scalable operations. 
Q: What are some key challenges in the industry that you're currently seeking to address?
A: One of the biggest challenges we are facing is the technology. Products are not mature; they have not proven to be reliable and there is not enough data available to establish a sufficient amount of confidence that the technology will work as advertised to perform commercial operations. Working with our partners, we are hoping to address some of these challenges and share lessons learned with the FAA and the industry. From a national use case perspective, using UAS for transmission line inspections and emergency response efforts are key areas of focus for us. Helping to figure out how to adapt the technology in those areas will benefit most critical infrastructure, including telecommunications, departments of energy, transportation and utilities.
Q: What suggestions do you have for companies seeking to implement a UAS program?
A: As with any new technology, you have to start with: "What solution will this tool solve? Is it viable to incorporate into our business or operations? What are the ramifications of integrating the tool?" Then you should think organizationally about any internal challenges you need to overcome and determine the value proposition before moving towards integration. Consider consulting with external peers and partners and gather benchmarking information. At the end of the day, there is no predefined roadmap on how to integrate these technologies—but if you are thoughtful and persistent, new opportunities will be created.  
Q: Let's talk about what 2020 has in store. Can you tell me about areas of advancement and or expectations for the year ahead? 
A: First, we plan to expand our BVLOS work so we can continue to fly more of our systems safely. We will continue to apply the technology in very logical places such as dangerous environments and confined spaces like our nuclear facilities. Regardless of whether you are operating a helicopter or a drone, however, none of these efforts matter unless there is an IT framework to support the data that is being collected. That is why building out that architecture will be a big focus for us. 
Q: What are some of the larger industry trends ahead for utility and energy industry?
A: From a technology perspective, AR/VR is getting pretty big and showing a lot of value. I am looking forward to Xcel integrating that technology into our operations group in the near future. 
From a broader industry perspective, public acceptance of the tool is key. We want to make sure our customers understand why we are using the technology and trust us to use it. There will also be new regulations from the FAA. One is called Remote ID, which will be published in the coming months. It requires a license plate for each drone, and there will be a network associated with it to make sure people are not flying in areas they are not supposed to be in. This will drive conversations and changes, and enable us to react in a responsible way so that we can further educate and reach out to our communities.
At the end of the day, what makes all of this successful is the value this technology brings. That in itself is such a compelling story. It is helping us to drive partnerships and find solutions because it is for the greater good and is the right thing to do. Not all the regulations are formed yet, so we have this exciting opportunity to start from ground zero and build something that is really spectacular. That is why we and other utilities have been successful in integrating technology—because we're all trying to figure this out for the good of the industry.