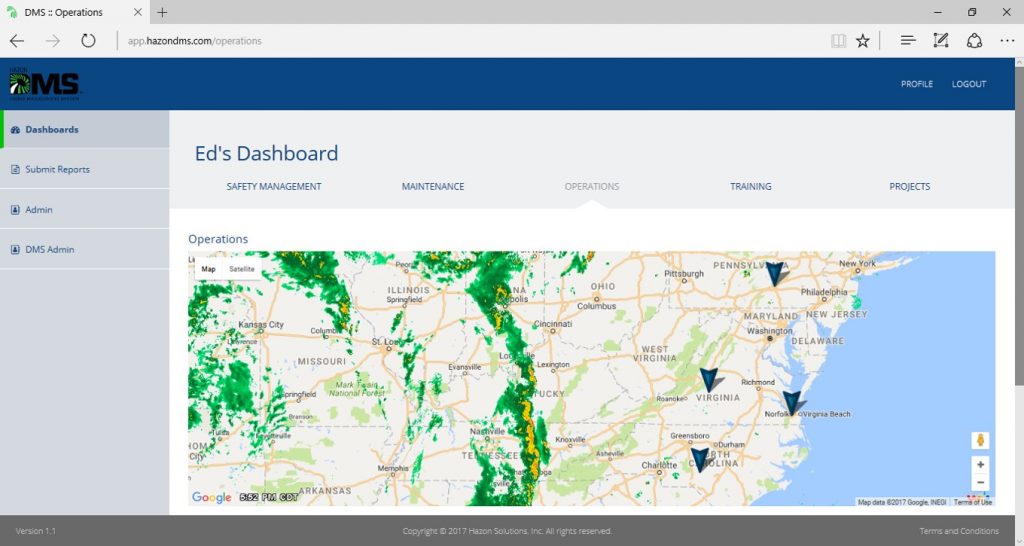 HAZON Solutions recently launched HAZON Drone Management Software (DMS). The Web-based tool makes it easy to safely and efficiently track and manage drone fleets, pilots and workflow.
Features include remote pilot (RP) logbooks, RP qualifications tracking, asset tracking, client management, safety and maintenance tracking and reporting, and workflow management, according to a news release.  HAZON DMS is offered as software as a service through the freemium model for individual users.
"HAZON DMS is the first software designed by professional drone pilots, for professional drone pilots" HAZON Director of Drone Capability Development Ed Hine said, according to the release. "We designed it to be a robust, yet simple to use management tool that can handle all of our safety, maintenance, operational and pilot management requirements with one efficient application."
The cloud-based service is available in three levels. The "Remote Pilot" level is free to individual users with up to two drones.  The "Drone Team" level is designed for multi-person, multi-drone operations and is available on a per user per month fee schedule.  The "Enterprise Systems" level is designed for larger organizations, municipalities or universities with organic drone operations that require customized branding, alternative licensing and hosting options, dedicated 24/7 customer support, optional custom analytics and multi-tiered administrators.