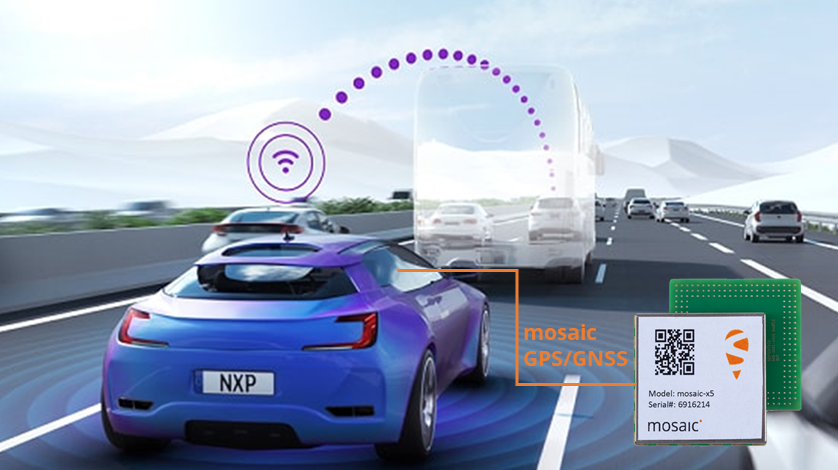 Septentrio, a company that designs, manufactures and sells GNSS receivers, highlighted its most compact, high-precision GNSS receiver module called mosaic at CES 2020 this week in Las Vegas, Nevada.
"CES has become the focal point for autonomous driving but also for autonomous positioning in general," said Neil Vancans, VP of Global Sales at Septentrio. "There's been a movement towards increasing efficiency by integrating autonomous positioning, and interest from the automotive community creates that huge market splash."
When it comes to showcasing Septentrio's latest developments at the show, Vancans highlighted mosaic, which provides robust centimeter-level positioning for advanced driver assistance systems (ADAS), as well as the company's new partnership with NXP, a global semiconductor manufacturer.
NXP is integrating mosaic into its Vehicle-To-Everything (V2X) reference design and development boards in order to deliver accurate and reliable global localization even in harsh environments such as under foliage or in urban areas.
"Reliable lane-accurate positioning is vital for many road-safety applications of V2X, such as queue and emergency stop warnings or blind spot warning," said Andrew Turley, Senior Director of Innovation & V2X Business Development at NXP. "Septentrio's unique easy-to-integrate GNSS module provides field-proven, reliable and robust positioning. Integration of mosaic into our reference design gives our customers a direct solution for developing these and other advanced V2X services."
The mosaic module features include multi-frequency, multi-constellation GNSS technology, best-in-class Advanced Interference Mitigation despite radio interference from other electronic devices or jamming and extensive corrections support for high-accuracy positioning such as Satellite-based Augmentation System (SBAS), Precise Point Positioning (PPP), State Space Representation (SSR), and Real-Time Kinematic (RTK).
"No V2X solution contains a high-precision module yet that's capable of centimeter accuracy, but NXP had the foresight to build in mosaic," said Vancans. "This is not a single-frequency receiver elevated to high precision with a couple of extra features. It's the genuine article that is a space-saving device that allows for easy integration."
Septentrio also began a collaboration with Analog Devices, Inc. in 2019 by combining Analog Devices' high-quality IMUs with Septentrio's mosaic receivers. The resulting high-performance GNSS/INS systems will deliver centimeter-accurate positioning together with 3D orientation (heading, pitch and roll), ideal for applications such as automotive ADAS and industrial automation.