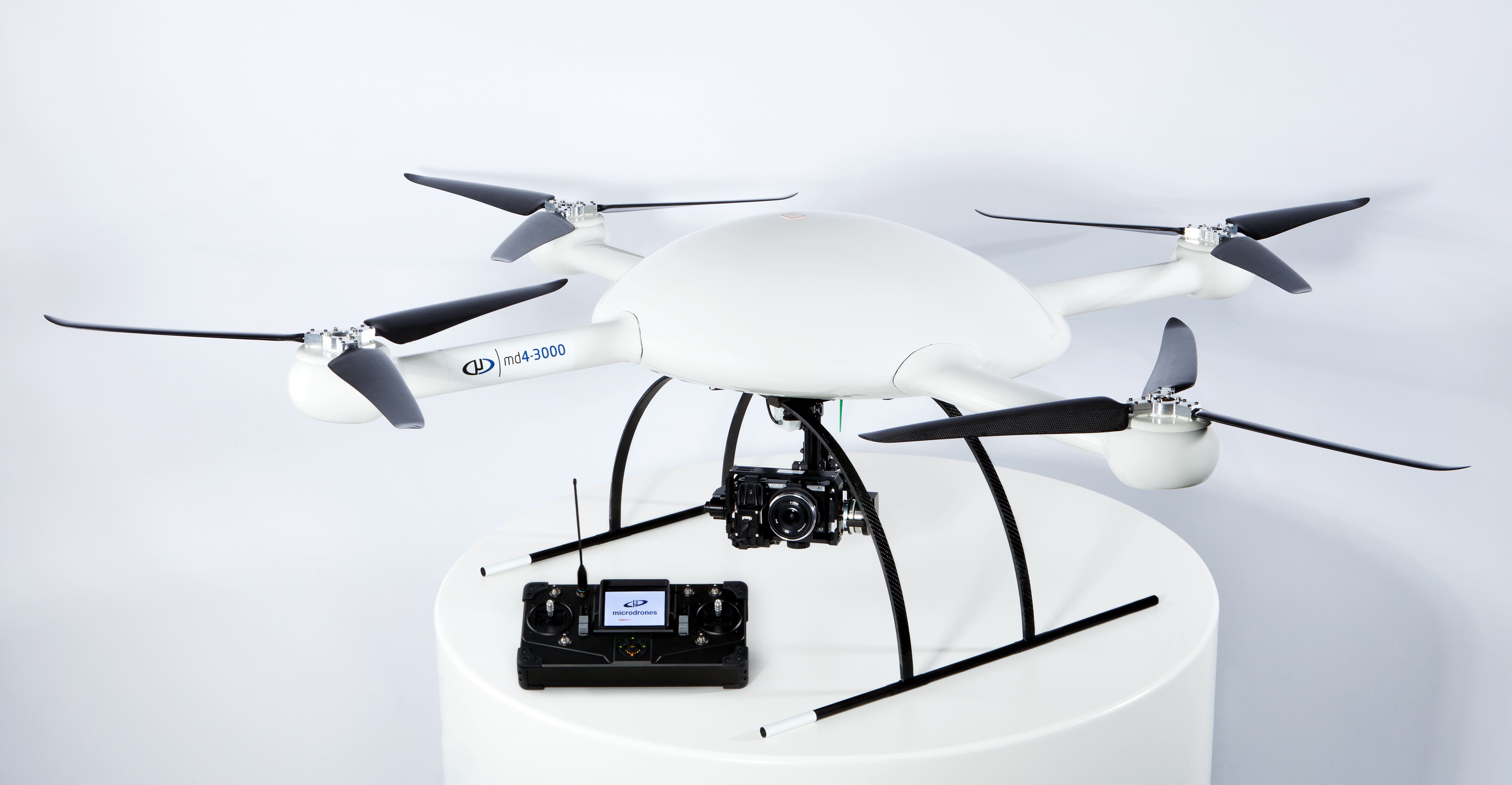 German drone manufacturer, microdrones, recently set up shop for the first time in the U.S., a move that is one of many signs that the U.S. commercial market for UAVs is on the brink of exponential growth.
microdrones established its U.S. headquarters at Griffiss International Airport in Rome, New York on the campus of Mohawk Valley Community College.
When asked about the move, Mike Dziok, marketing director for microdrones, explained, "There's so much curiosity and interest in the market, especially now that the FAA has begun to set the rules for operation. Yet, the UAV potential is still new and many prospects who might envision an application are not sure what they want or need. Delivering effective UAV applications is a consultative process."
The company is focusing on providing drone solutions for surveying/mapping, precision agriculture and infrastructure inspection/planning in the near term.
Along with the move to the U.S. and recent merger with Avyon, a Canadian-based solution provider and alliance partner, microdrones has introduced a new flagship platform called the md4-3000 that is able to carry a maximum payload of 4,000 grams, cruise at 16 meters/second with a max flight time of 45 minutes. As well, the firm will offer packaged UAV solutions to help drive interest and applications.  For instance, the mdMapMaster package includes the Applanix APX-15 GPS/IMU direct georeferencing board, for survey grade results to 2-3 cm without ground control points.
The company has an FAA authorization to conduct test flights in the U.S. In preparation for the move to New York, the company also partnered with the NUAIR Alliance in 2015. NUAIR is a New York-based not-for-profit coalition of more than 90 private and public entities and academic institutions working together to operate and oversee one of the six FAA-designated test ranges.  Founded in 2005, microdrones is headquartered is in Siegen, Germany with offices in Montreal, Quebec, Canada and Alma, Quebec, Canada.
See the md4-3000 video: