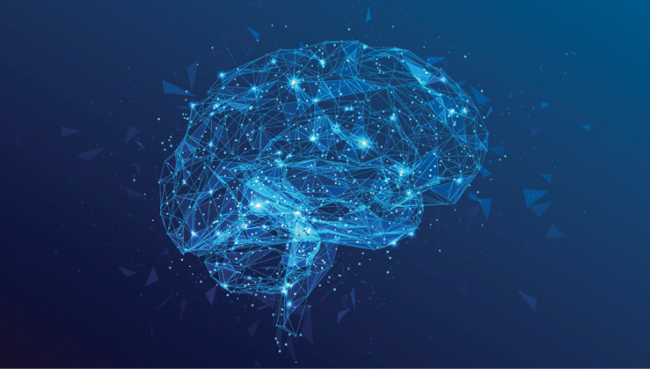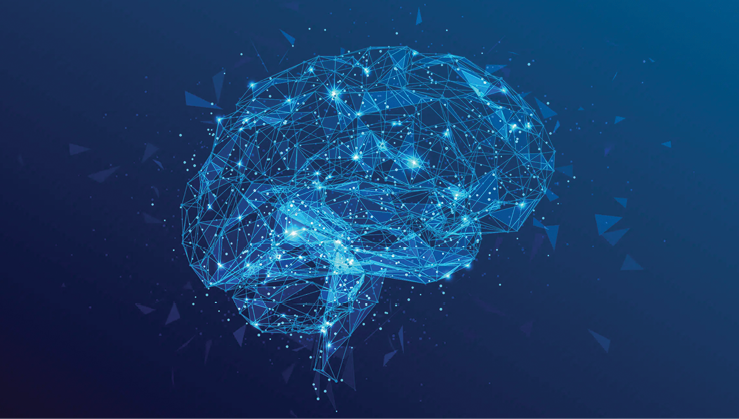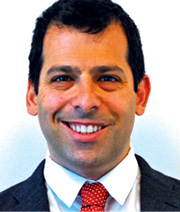 Eyal Zor is the CEO of Airwayz and cofounded the company in 2018. Zor has vast experience in the aerospace management and drone industry. As a retired IAF Airborne Air-Traffic Controller (ranked major), he used his specialist knowledge acquired from this role to form Airwayz. Zor has a Bachelor of Arts in Business Economics from Reichman University and the University of California, Berkeley, and is currently based in Israel.
Israel's Airwayz, having recently completed a large-scale, two-year pilot program to create an artificial intelligence-based unmanned aircraft traffic management (UTM) system, has now been selected for an even larger task: developing a prototype UTM to manage a wide variety of drone operations at the Port of Rotterdam in the Netherlands, the largest port in Europe and one of the largest in the world.
"We are really excited and I think the port is very excited," said Eyal Zor, the CEO and cofounder of Airwayz, speaking to Inside Unmanned Systems from Rotterdam, where he had relocated to kick off the project. "There are a lot of questions to answer, a lot of problems to solve, but we are on board."
The Port of Rotterdam and agencies of the Netherlands government want to verify a drone airspace model to accommodate growing demand for uncrewed flights for everything from construction to parts supply to even passenger transport.
"The drone operators, what they tell us—and I'm convinced that they are right in saying so—is that in the end they will not have a business model if they cannot fly BVLOS," said Ingrid Römers, senior advisor at the Port of Rotterdam Authority. "So, that is an important argument to start using a UTM system and organizing use days to make these BVLOS flights possible for our drone operators in the ports, because we do think, we are really convinced, that there is a good share of drone services possible in the port area because of the large volume of companies being located there."
Another reason for a UTM is "we expect the air to be busier with drone activity," she said. Right now, the port has drone activity for measurements and security, but Römers said BVLOS capability will add services such as cargo and even passenger delivery.
"We want to be ready for the moment that will happen," she said. "We don't want to be surprised in saying, well, what did we miss? And we want to have answers to the question of what it takes to keep the port safe, also, from an aerial perspective."
The two-year trial—which involves the Ministry of Infrastructure and Water Management, Ministry of Defense and the Inspectorate for the Environment and Transport—is intended to help answer several basic questions, such as how the UTM will operate and who will ultimately manage it, whether it be the port or some other business or entity. The ministries and inspectorate will set up the governance, finance and legal framework for the airspace management.
The end result, Römers said, is "knowledge. Knowledge and understanding. And the purpose of this knowledge and understanding is for us as port authority to understand or to conclude if we want to have a role in the air like we have now for vessel management, port development and port infrastructure. Is it a role that fits with us? What does it take to fully employ not only a system, but having the responsibility of acting as a USSP [unmanned systems service provider]? So that is one of the goals. What we also want to achieve at the end of 2024 is that we have some kind of blueprint on how it could look like for the rest of the Netherlands as well."
The project formally kicked off on Jan. 23, when the port set up what it calls the Airspace Centre on the 14th floor of the Port of Rotterdam Authority's offices. From there the center, including Airwayz, will manage the very low-level airspace for drones over the port's Europoort and Maasvlakte areas.
It will be a very practical operation, Römers said. "Everything is ready to start. But we will only man this airspace center on working days, so it's not like it's a fully operational 24/7 operation. It's working days and it's daylight, period, which is more or less working hours. So, we have to be very pragmatic in that sense."
BRINGING AI TO BEAR
Tel Aviv-based Airwayz highlights the AI capabilities of its flight management system, which not only helps it learn the dynamic environment around it, but also helps it make decisions to keep drones apart.
"Airwayz' unmatched flight system and UTM platforms feature AI functions such as advanced mission planning, remote control and multiple autonomous flight modes. Airwayz technology has also succeeded as the first in the industry to learn the dynamic environment using artificial intelligence—the reason Airwayz UTM can manage multiple drone fleets so successfully," the company said in announcing the second stage of the Israeli pilot program.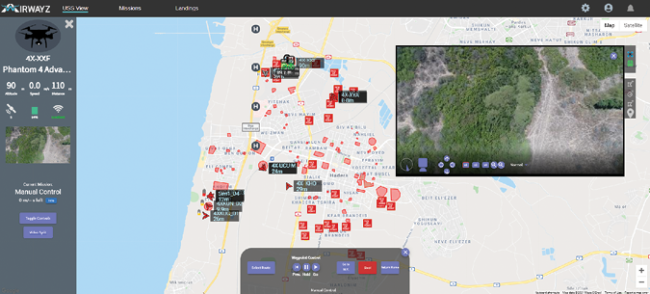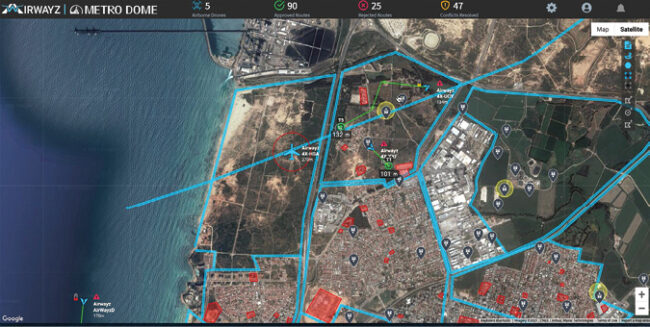 That second phase doubled the number of fleets that operated in the first phase, to include more than 50 drones from eight teams, all operating in the airspace in Hadera, Israel. A manned helicopter was also dropped into the mix to help make the scenario more realistic.
"Eventually, there were more than 16 operators altogether, each operator with its own needs, doing drone deliveries, doing inspection, doing security. We had the police authorities, the home front command authorities, the fire department with a lot of operators and first we had to make sure that they are all on the same, let's say, ground base of integration, right?" Zor said.
He said the company had to study the airspace and understand the ever-changing dynamics, including manned and unmanned aircraft alike, and then teach the system to react to dynamic events.
"We've gained some very significant operational experience because we are the only company to manage like 10 operators, 16 operators, each one with two, five, 10 drones. So, we had hundreds of flights per day, different operators over cities with GPS-denied environments, helicopters, weather. It was a real mess, because that's to be the real airspace."
The trial was, he said, 10 times larger than UTM trials NASA has conducted in the United States, and "obviously larger than any other trial they've conducted in Europe or other parts."
When the Port of Rotterdam put out a market consultation last year for UTM providers and other industry stakeholders, Airwayz responded, then competed for the resulting tender and won, after putting on a demonstration of its system.
"They started learning about the ecosystem and they learned about us and they defined a tender process and we won the tender," Zor said. "I think we won mostly because of our advantage in technology, but also, we were the only one with experience to share, to say, 'we know where you want to get with your use space."
PORT OF THE FUTURE
The port foresees many uses for drones at the port, such as monitoring water pollution, firefighting, surveillance and inspections, monitoring of port operations and security, damage control and inspections of terminal installations. They could also be used for infrastructure, such as monitoring and measuring the construction and maintenance of roads and bridges. The Port Authority itself plans to use them for setting up mooring facilities, supporting supervision by patrol boats and inspectors and other tasks.
Zor said the port has about 3,000 companies and entities that use it, some of which already use drones and some that want to start. He also learned in a recent meeting that there are nine different helicopter operators in the port area, which complicates the airspace picture.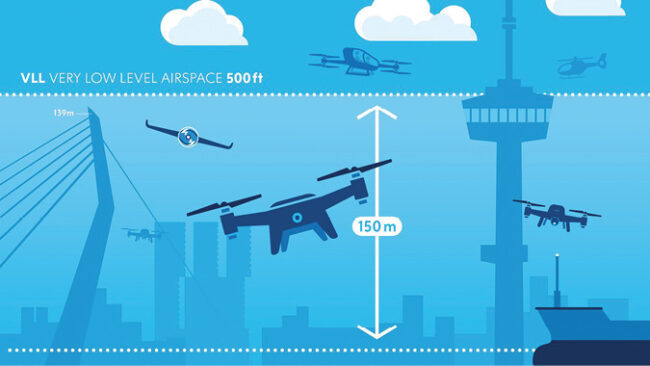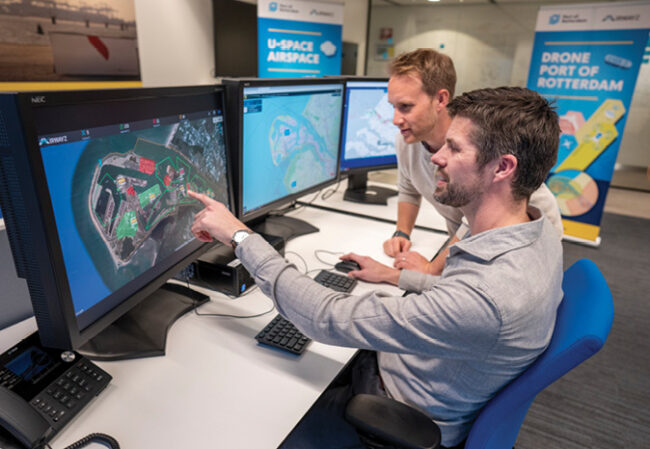 THE UTM PROCESS
Here's how the system will work, according to Zor and the port. Everyone flying in the area will need to be connected to the UTM in some fashion—maybe ADS-B for crewed aircraft, something else for drones. "Regulators say we don't want the drones to be broadcast ADS-B [Automatic Dependent Surveillance-Broadcast] because then we have too much ADS-B and it will be useless," Zor said.
Other methods could be used, he said, such as Remote ID broadcasts or an app that operators could use to report their flights and have them deconflicted by the UTM.
"We met them all [existing port drone operators] and said, OK, guys, we know each one of you have different kinds of drones and systems and concepts of operations. You all need to [have] common ground to share information," Zor said. "So, we are very flexible in receiving the information, either connect directly to the system via the SDK API [software development kit, application programming interface] and broadcast the telemetric information from the drone. Uh, do you have a receiver which is approved by regulations? Great, give us that information and we'll take it into account. Do you need like a specific hardware or do you even need an application by phone, which connects with the drone and that's your information?
"So, we understand that as the UTM we need to be very flexible" because drones vary so much in size, Zor said. "We need to somehow accept them all and make sure they have a common ground."
The Port of Rotterdam describes it this way in a white paper: "U-space airspace is the piece of airspace in which this service is provided. Every user of this airspace has to follow the operating rules and is required to use the UTM and other services.
"UTM features include obstacle assessment, conflict detection, dynamic no-fly zones—for example over tankers or hazardous material zones—and the recognition of government drones. In addition, the UTM can provide information on drone traffic—for example to vessels—and on questions concerning the legality and purpose of observed flights."
Zor said, "So, part of the use space in Rotterdam is saying you have different kinds of methods, but eventually you need to be broadcasting your information to make sure that we know where you are, we know what you intend to do, we know when you're doing something you shouldn't do, because you are doing an unauthorized operation or there is a conflict and we need to make sure that you're safe from the helicopters or from yourselves, in order to operate."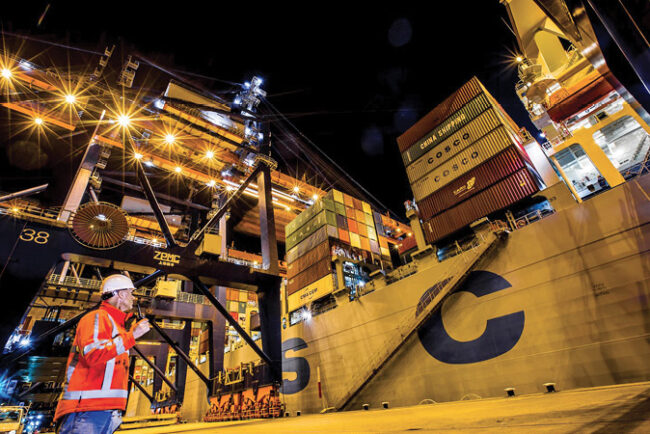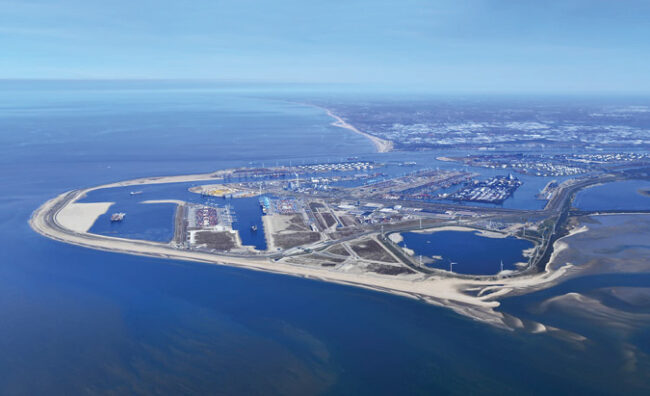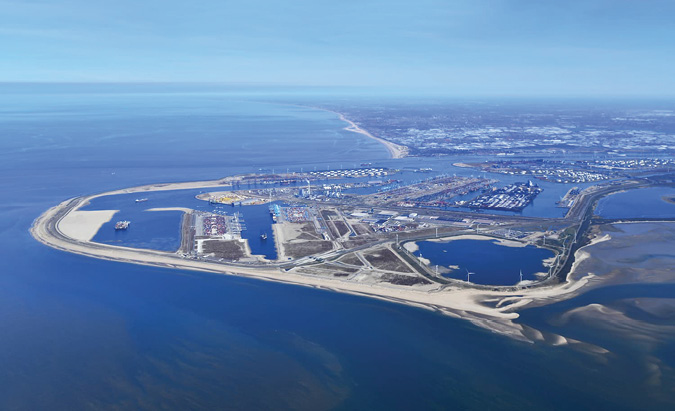 The system will monitor the number of drone and manned aircraft flights, Römers said. "So, the next step will be for the operators to announce themselves, [that they are] going to do a flight operation. And then later on we will start using the full system in the sense that there will be a full integration with the operators and there will be services like the high-level services of deconfliction."
According to the port white paper, drone operators may only access what it calls the U-space airspace if they use the UTM services, and manned aircraft are also "required to make themselves visible electronically."
Piloted helicopters could broadcast their location via ADS-B or they could use an app, Zor said. "But remember that you need to be part of the use space. So, I do need your information in order to maintain your safety and the safety of the drone operators and everyone."
With the initial system, Zor said operators will be notified if an approved flight path needs to be changed because of a potential conflict, such as a helicopter passing by. A manual drone operator might get a notification through an app, where a more autonomous drone could talk directly with the control system, "machine to machine," to deconflict, perhaps by the UTM suggesting a different route or altitude.
"Our system is optimized to make an advisory for both, the manual-fly drone, those that are using very simple systems, and to those who operate more advanced systems…we need to make sure that both can get the advisory information and comply with it," Zor said.
Eventually, Zor said, most systems would be more sophisticated and control would be machine to machine, another area where the AI would kick in.
"For example, in the pilot in Israel, most of the systems that tested during the pilot were automated systems. That was the case to test very advanced, scalable solutions. When you have 40 drones simultaneously in the air, they're doing delivery with four drones, they're doing inspection with five drones…everything is running by the clock [with] less than a second response time between systems…," Zor said.
The AI component of Airwayz' technology will not only seek to understand the airspace picture but optimize it for drone operations, leading to more drones in the air carrying out their various missions. Both automated and less automated systems will exist in the future, Zor said, but "I'm guessing we'll go to a more automated level" over time, "and we are getting ready for that."