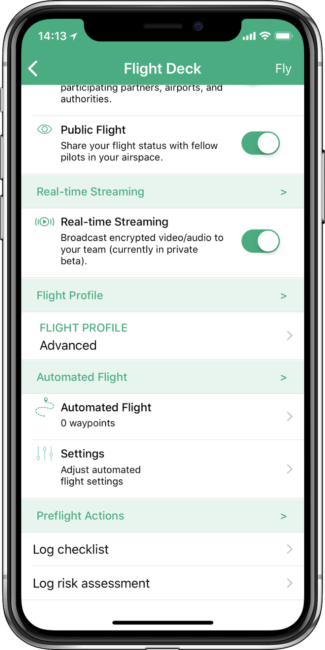 Kittyhawk recently added Intelligent Flight Profiles to its enterprise drone operations platform.
The flight profiles make it possible for chief pilots and fleet operations managers to automatically set and enforce a set of flight standards across their teams—which is especially useful for companies that are training employees to fly unmanned aircraft systems (UAS) rather than using contractors, according to a news release. 
Profiles can be set to prevent take-offs in "Attitude Mode," to set a standard "Return To Home" (RTH) Height, and to restrict power exhaustion behaviors like Return To Home or Land In Place. They can put limits in place as to how high and how far a drone can fly, ensuring compliance with FAA and internal company standards.
The profiles also offer more transparency into a drone's control system before flight, according to the release. Instead of receiving error messages, pilots will see what part of the flight control system isn't functioning properly so they can take the necessary steps to correct the problem.