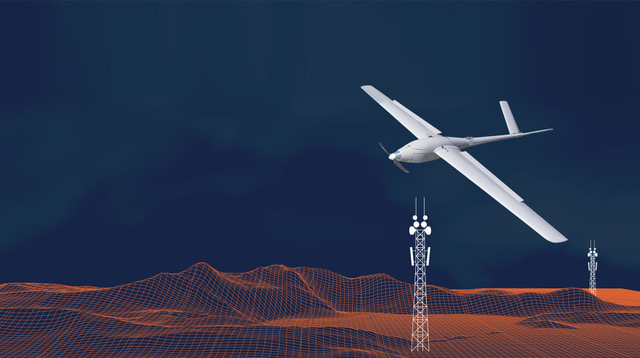 The country's first beyond visual line of sight (BVLOS) statewide network is expected to be up and running in North Dakota early next year.
Vantis is set to make its debut in the spring, with key site implementation beginning in the western part of the state. Eventually, the network will span North Dakota, spurring advanced use cases in oil and gas, medical delivery, and agriculture, among other areas.
North Dakota invested $28 million in 2019 to create this statewide BVLOS network as part of a continued effort to advance drone technology and reap the benefits it provides. The Northern Plains UAS Test Site (NPUASTS) will oversee the network.
"We don't make the postal service or police departments build their own roads, it's all the same infrastructure. That's not what we've been doing with UAS," NPUASTS Executive Director Nicholas Flom said. "This is going to enable more advanced UAS operations with a much lower barrier to entry and a much higher capability of being able to scale operations."
Flom described Vantis as a single package that brings together all the elements required for multiple users to fly BVLOS. The network is made up of four main components: a remote infrastructure of surveillance sensors and command and control radios; a scalable and reliable backhaul data network; a mission and network operations center with monitoring and system testing; and UAS encompassing aircraft and ground control stations.
Test site partners Collins Aerospace (a Raytheon Technologies Company), L3Harris Technologies and Thales USA were brought in to build, implement and operate Vantis. L3Harris Technologies and Thales USA are building out the key site infrastructure for the initial roll out in North Dakota's McKenzie and Williams counties, the heart of the state's oil and gas production. Once the network's premises are validated, other locations will follow.
The test site is working closely with the state to use existing resources for the network, Flom said. For example, the infrastructure will be installed on state-owned assets, so there's no need to build new towers.
State agencies, first responders and commercial operators will all eventually have network access to scale their operations, Flom said, with initial use cases being state supported.
"We're just scratching the surface on uses," Flom said. "We've been spending a lot of time with economic development officials, city leaders and county commissioners in these communities and there is no shortage of opportunities out there. Right now, it's prioritizing them as we bring this online."
Vantis takes care of the BVLOS regulation and infrastructure requirements, Flom said, allowing new users to take on advanced operations. It lowers the barrier of entry for BVLOS missions, allowing agencies and companies to grow their drone programs. This shared infrastructure takes the burden off UAS operators and is something Flom hopes will eventually expand beyond North Dakota.
"We want to make sure what we're doing is scalable across the country and that we're following industry standards," Flom said. "We're working closely with the FAA to make sure this isn't a one-off solution that will only work in North Dakota."