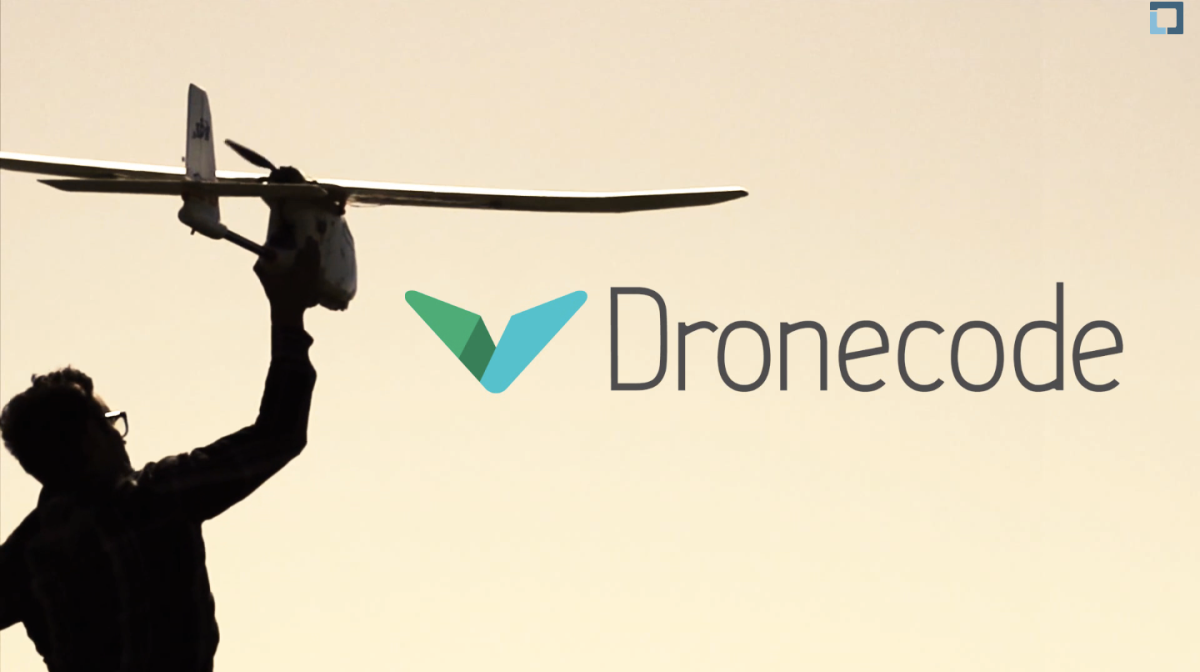 When Chris Anderson started the DIY Drones community in 2007, he was a magazine editor and a dad who knew little about drones, but wanted to learn.
That community quickly became a place for Anderson and others curious about drone technology to ask questions and collaborate on projects. Today, the platform has been adopted by more than 100,000 users, has 60,000 active members and receives as many as 2 million page views a month. Anderson, who co-founded 3D Robotics in 2009, never dreamed his blog would reach this level, but he says that's the beauty of an open source community.
A drone software platform that many companies use today was born from this community, and because of the level of interest and involvement in both this platform and the community, Anderson decided it was time to make it official. In October, Anderson partnered with the Linux Foundation to create The Dronecode Project. Dronecode brings together existing open source drone projects and assets under a nonprofit structure governed by the Foundation—resulting in a common, shared open source software platform for UAVs.
"It wasn't like I had this planned back then. I was a dad doing stuff with my kids," Anderson said. "This is how all great open source projects start, with someone dabbling around in their spare time. If it's a good idea it attracts more people and spins wildly out of control."
Dronecode includes the APM/ArduPilot UAV software platform and associated code, which until now was hosted by 3D Robotics, as well as the partner PX4 project, led by Lorenz Meier from ETH, the Technical University of Zurich. More than 1,200 developers are part of Dronecode, and there are more than 150 code commits a day on some projects. Skycatch, DroneDeploy, HobbyKing, Horizon Ag, PrecisionHawk, Agribotix, and Walkera are among the companies that have adopted the platform.
Founding members of Dronecode, which encompasses projects that control flight, enable mission planning, and simply make drone flight and advanced functionality possible, include Baidu, Box, DroneDeploy, Intel, jDrones, Laser Navigation, Qualcomm, SkyWard, Squadrone System, Walkera and Yuneec.
"The formed communities and established projects have been underway for years. Now they've just been folded into Linux under Dronecode," Anderson said. "We're creating a formal structure and membership for companies participating. We reached the maturity point where we wanted to set up a membership structure."
The new structure will make it easier for people to contribute, Anderson said. Various membership types are available, and foundation members get a say in the direction the project goes. Members can contribute money or engineers to the project, and while those engineers are focused on that member's needs, whatever work they do is shared with the community.
"Each one of us does what's right for our company, but we give back to the community so it collectively effects the entire project," Anderson said.
You don't have to be a member of Dronecode to use the software, just to participate in projects. But those who are members get to contribute to the future of UAV flight. The brilliant minds and collaborative spirit Dronecode community members possess will only serve to advance UAV technology, and Anderson expects that open-source development to unite the industry and lead to a platform like no other.
"The goal is to build a robust ecosystem of companies, universities and individuals who are collectively building something that becomes the dominate drone platform," Anderson said.
If you want to become part of that group, or simply want to learn more, visit dronecode.org.