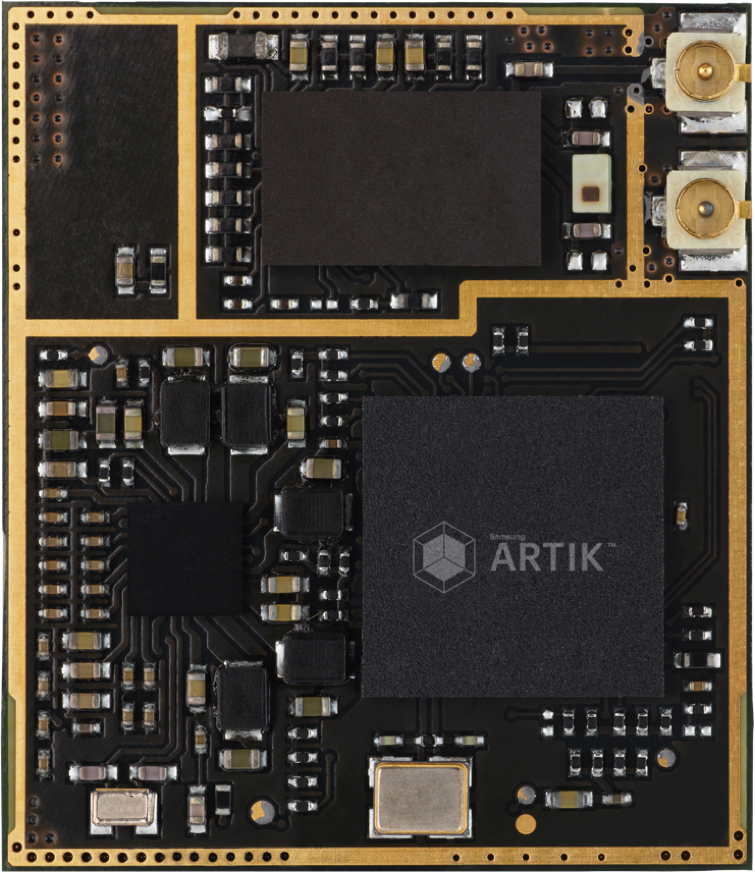 Samsung Electronics Co. recently announced the ARTIK platform, an open platform designed to enable faster, easier development of new enterprise, industrial and consumer applications for the Internet of Things.
The family of products includes integrated production-ready modules, advanced software, development boards, drivers, tools, security features and cloud connectivity, according to a news release.
"We are providing the industry's most advanced, open and secure platform for developing IoT products", said Young Sohn, president and chief strategy officer of Samsung Electronics, according to the release. "By leveraging Samsung's high-volume manufacturing, advanced silicon process and packaging technologies, and extensive ecosystem, ARTIK allows developers to rapidly turn great ideas into market leading IoT products and applications."
ARTIK products will come in a variety of configurations. Initial members of this new line include ARTIK 1, designed for low-power, small form-factor IoT applications; ARTIK 5, which is well suited for drones, hubs and high-end wearables; and ARTIK 10, which is designed for use with home servers, media applications and in industrial settings.
Developers are encouraged to sign up for an Alpha Development Kit through the ARTIK website. Applications will be accepted through May 31.
For more information on the ARTIK platform visit artik.io.