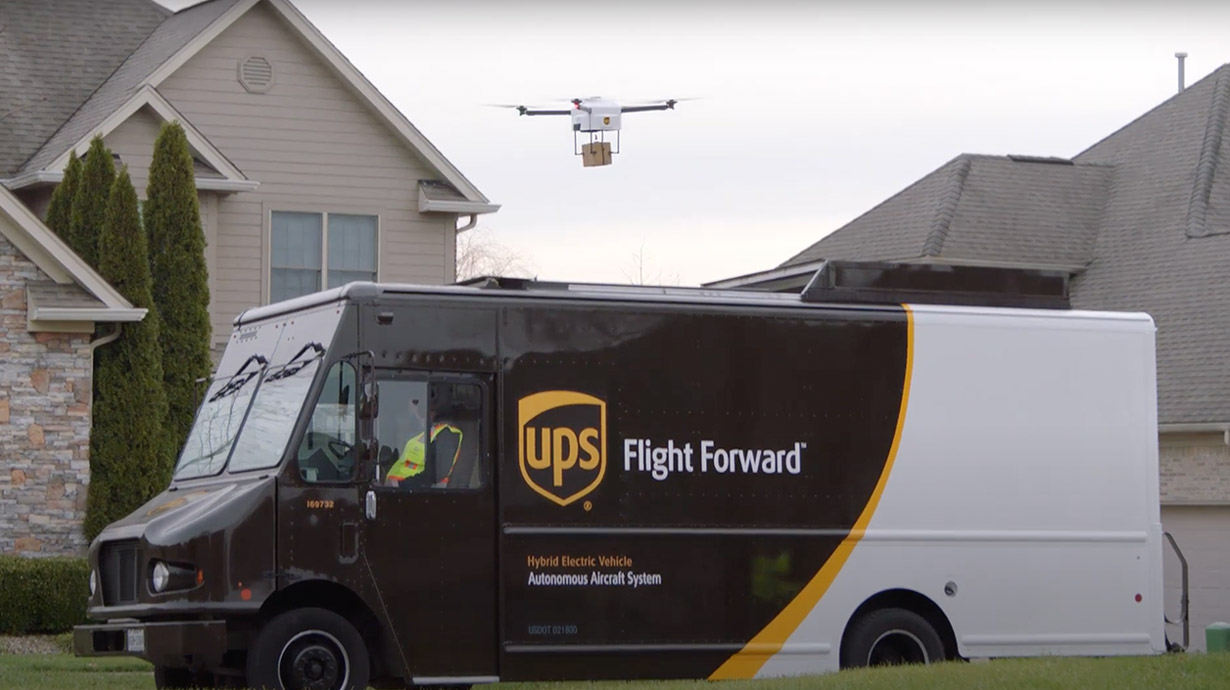 Skyward, a Verizon Company, and UPS Flight Forward are deploying drones connected to Verizon 4G LTE to deliver retail products to The Villages in Florida.
The companies announced the collaboration at CES 2021. They also plan to complete 5G testing and integration for drone delivery, according to a news release.
"We will need the ability to manage and support multiple drones, flying simultaneously, dispatched from a centralized location, operating in a secure and safe environment," UPS CEO Carol B. Tomé said, according to the release. "To do this at scale, alongside Verizon and Skyward, we'll need the power of 5G."
UPS has operated more than 3,800 drone delivery flights since creating UPS Flight Forward. Last year, Verizon, UPS Flight Forward, and Skyward began testing 4G LTE to demonstrate cellular reliability and performance at altitude.
"The low latency of 5G and edge compute is ideal for monitoring air traffic in and out of a busy logistics hub, especially those using mixed fleets of autonomous vehicles like drones, trucks and planes," Skyward President Mariah Scott said, according to the release. "This year, we'll be taking the collaboration with UPS further by testing 5G Ultra Wideband integrations to connect the sky."