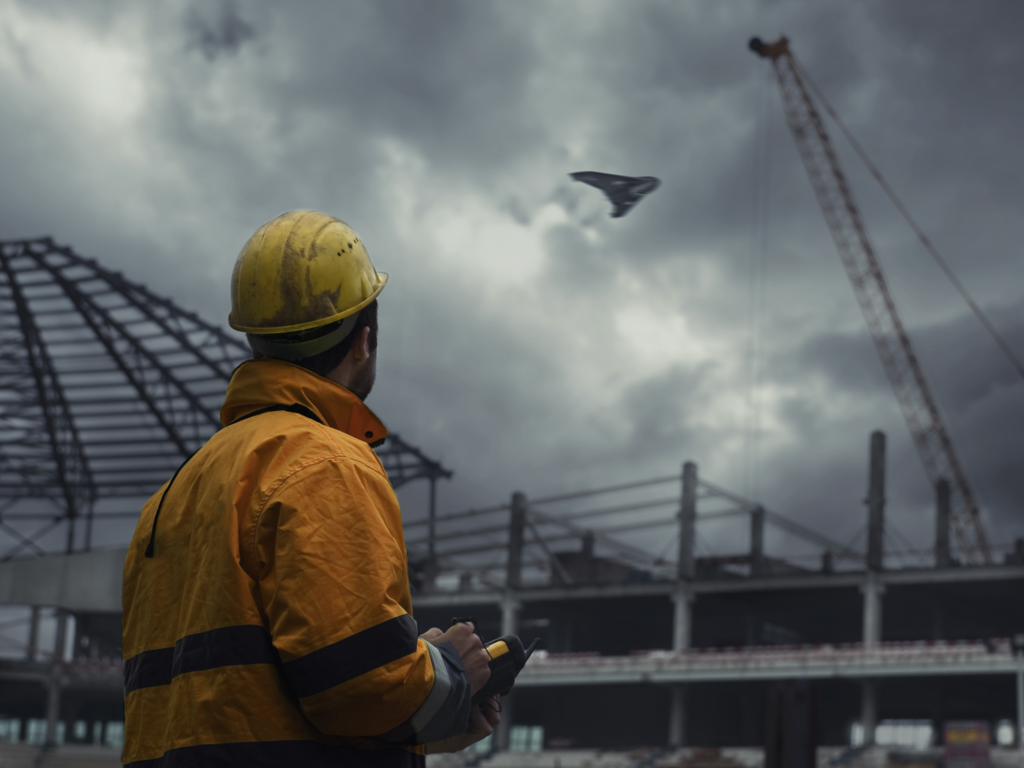 The fight to enable photogrammetry from unmanned aircraft may be shifting to state legislatures now that the Federal Aviation Administration has begun issuing waivers allowing surveying and mapping companies to use unmanned aerospace systems (UAS) and released its proposed rule for small UAS — more commonly known as drones.
Nearly three dozen states considered drone-related legislation last year and 10 states enacted new laws, according to the National Conference of State Legislatures. This follows an extraordinary level of activity in 2013 when 43 states considered 130 bills and resolutions, with 13 states passing new laws and 11 adopting 16 different resolutions.
Many if not most of the proposed legislation had to do limiting the use of UAS by law enforcement, often requiring police to get a warrant before using unmanned aircraft for searches or surveillance. Other proposals, however, were broader with some potentially undermining the commercial use of unmanned aircraft for mapping and surveying.
It's the latter kind of legislation that gets the attention of John Palatiello, executive director of the Management Association for Private Photogrammetric Surveyors (MAPPS). MAPPS opposes limits that impact agencies beyond law enforcement or hamper the ability of private firms to operate UAS for aerial imaging or photogrammetry — work that can support first responders, precision agriculture and environmental protection.
"As I talked to legislators I find that … most are trying to do the right thing but many of them are not well versed or deeply familiar with, for example, photogrammetry and remote-sensing," Palatiello told Inside Unmanned Systems. "So what we're trying to do is point out that there is very little, if anything, that our community wants to do with a UAV (unmanned aerial vehicle) that we're not doing today and have done for decades with manned aerial photography. Particularly from privacy standpoint we're trying to point out the societal benefits, the efficiency that use of a UAV will provide versus collecting or acquiring that data through manned platform or satellite."
At least three states, Texas, Tennessee and Idaho, have passed UAS-related laws that incorporate specific exemptions for mapping purposes. Not every state, however, has taken that approach.
"We worked very closely with [MAPPS] to defeat a bill in Georgia," said Mario Mairena, senior government relations manager at the Association for Unmanned Vehicle Systems International, also known as AUVSI.
The battle in Georgia may be set to start anew. Legislation proposed in the Georgia House on Jan. 12 by Democrat Rep. Earnest Smith, would give landowners "a right of action" for all areas above their property, regardless of height, despite current state law allowing overflight by aircraft.
Overbroad bills risk hurting what could become a very dynamic industry, said Palatiello.
"To the extent that there are restrictive and onerous bills passed into law in the states, he told Inside Unmanned Systems, "it could potentially have a very harmful effect on the development and maturation of this technology in this market."
"The point that we're trying to make," he said, "is that there are certainly activities that nefarious individuals or organizations might engage in that would be troublesome and we would certainly support limitations on those activities, but we're also trying to point out that there are extraordinary societal benefits to what our profession would do with the UAVs and that legislators should understand the difference between the two and drafting legislation accordingly.