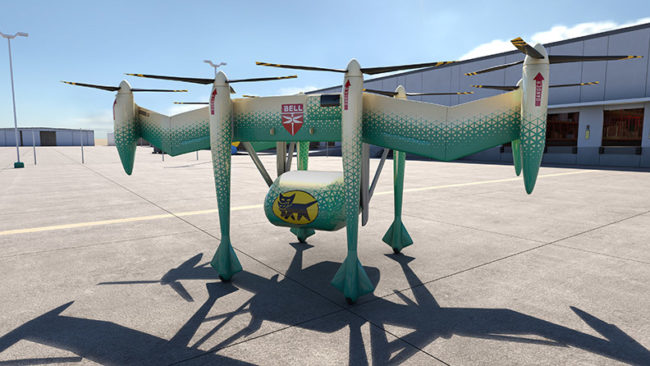 Bell Helicopter, a Textron company, will be working with Yamato to integrate autonomous unmanned vehicle systems and package handling systems to create "an exceptional customer experience for on-demand logistics services."
The companies expect to introduce the initial product made possible by the collaboration by the mid-2020s, according to a news release.
"In the past few years, our Bell team has renewed focus on novel innovative solutions to better serve our operators globally, and we are excited to use our expertise to redefine the practice of civilian logistics," said Scott Drennan, Bell's vice president of Innovation, according to the release. "Through this joint effort, we are eager to set a new precedent for on-demand delivery and future large-scale logistics."
Bell will lead the design, development and production of its Autonomous Pod Transport (APT) for initial demonstration activities, while Yamato will develop a customized detached pod that highlights future ground-handling capabilities. The goal is to demonstrate the integration of the existing ground logistics network with vertical lift capabilities.
Bell's APT uses a tail-sitting eVTOL configuration and a payload pod. The eVTOL can reach more than 100 mph and can be small enough to handle loads up to 15 pounds, or large enough to transport 1,000 pounds.
The APT capability "enables a whole new level of expedited service and operational efficiency," according to the release.