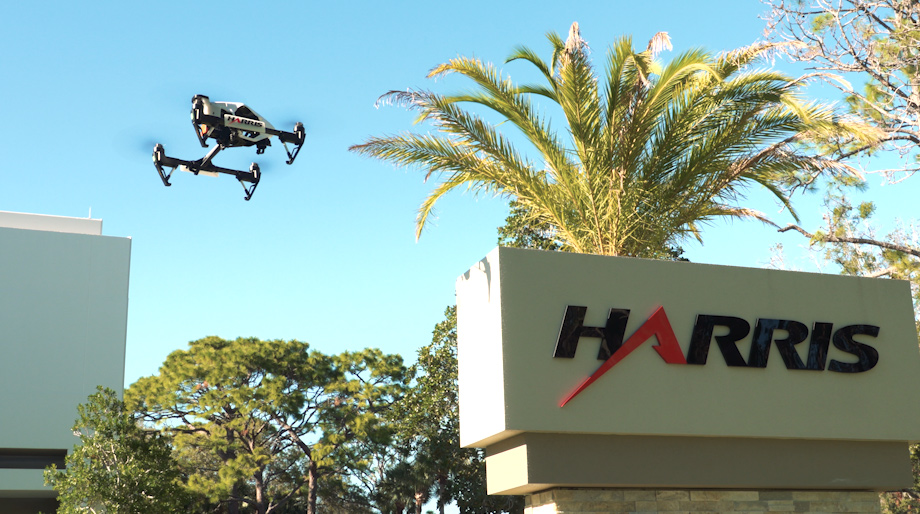 Harris Corporation, with help from the University of North Dakota and the Northern Plains UAS Test Site, plans to develop the first Beyond Visual Line of Sight network for drone operators.
Harris received a Research North Dakota grant from the the North Dakota Centers of Excellence Commission to make this happen, according to a news release. It is a continuation of a previous grant that included development and a risk and safety assessment of unmanned aircraft system (UAS) detect-and-avoid technology.
The UAS network will provide a full range of aviation-grade services for safe and efficient BVLOS operations. The plan is to create a regional infrastructure that is scalable to the entire state of North Dakota and eventually the entire country.
The UAS BVLOS network will be developed within the Grand Forks-to-Fargo corridor.
"The use of UAS for business operations – such as remotely monitoring power lines, farms, and rail tracks – represents the future for many organizations," said George Kirov, vice president and general manager, Commercial UAS Solutions, Harris Electronic Systems, according to the release. "Harris is applying the same innovation and expertise that made us a leader in manned aircraft air traffic management solutions to integrate commercial UAS operations into the National Airspace System."
Harris is also looking to partner with end users, such as railroad and utility companies in the area, to create UAS test scenarios. These scenarios will include railway inspection, roadway inspection, transmission line inspection, public safety and precision agriculture.
"By collaborating with the University of North Dakota and Harris, the Northern Plains UAS Test Site will have the opportunity to evaluate, develop, and implement a UAS network and airspace services," said Nicholas Flom, executive director for the Northern Plains UAS Test Site, according to the release. "This network will create a real-world environment for users to develop, test and certify new products and services."