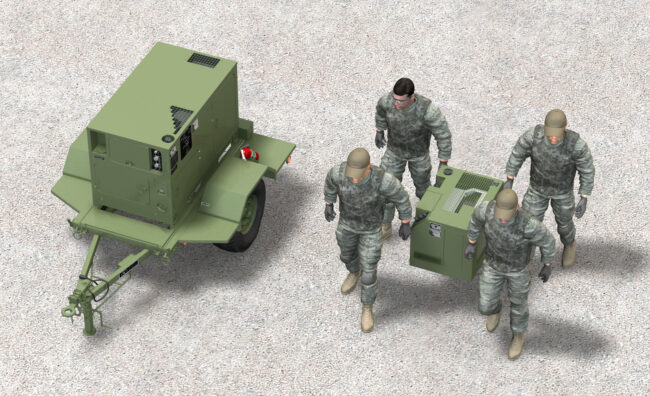 BLOOMFIELD, Connecticut—LiquidPiston Inc. today announced it has been awarded an $8.3 million contract by Parsons Corp. to revolutionize battlefield power generation for the U.S. Army based on its recently launched XTS-210 rotary engine.
The engine—developed for a variety of uses, including to power unmanned aircraft—will be integrated into a lightweight, compact 10 kilowatt generator and field-tested by the Army.
The company said the generator set will be about one-fourth the size and weight of the currently fielded Advanced Medium Mobile Power Source generator system.
The generator would use the company's patented High Efficency Hybrid Thermodynamic Cycle engine, which LiquidPiston displayed at AUVSI's XPONENTIAL earlier this year, including the XTS-210.
In the near future, the company could have its engines both on the ground in generators and flying above in unmanned aircraft.