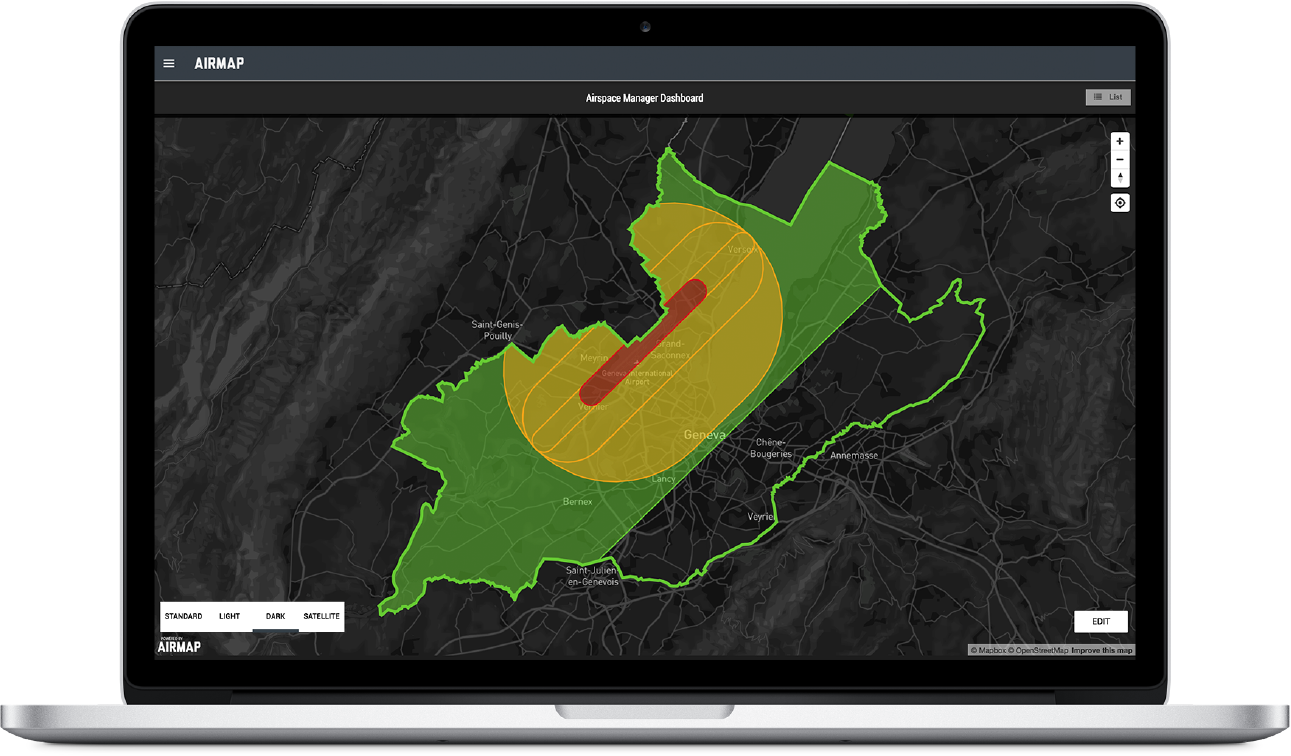 AirMap and skyguide recently teamed up to develop the first drone air traffic management system in Europe. The first deployment will be in Switzerland later this year.
U-space is "Europe's vision for the digital infrastructure that will support safe and secure access to European skies for millions of drones," according to a news release. Like the U.S. Unmanned Traffic Management (UTM) initiative, U-space is a collaborative effort to enable situational awareness, data exchange, and digital communication.
The pilot phase begins in June, which is when the two companies plan to integrate the AirMap UTM platform with skyguide's infrastructure and introduce automated flight authorization in a single airspace environment. They'll also develop a roadmap for Swiss U-space, setting the stage for deployment of a fully operational drone traffic management system in 2019 and beyond.
Swiss U-space will have a variety of features, including blockchain-based registration for users and drones; geofencing and instant digital airspace authorization; real-time traffic alerts for drone pilots and live drone telemetry for airspace managers; and connectivity and communication between drone pilots and airspace administrators. There also will be other services designed to enable simultaneous flights in shared airspace.
"After a year of successful collaboration with AirMap, we expect that the AirMap UTM platform meets the highest standards required for a Swiss U-space," said Klaus Meier, Chief Information Officer of skyguide, according to the release. "We're looking forward to bringing U-space capabilities to Switzerland and we are excited to drive this innovation together with AirMap."
This partnership comes after the success of skyguide's 2017 Swiss U-space trial. In the demonstration, skyguide, AirMap and SITAONAIR exhibited fully operational U-space capabilities, such as registration and identification, geofencing, and flight authorization, during live drone missions performed by senseFly and PX4 in Geneva.
"The establishment of a U-space is the key to improve drone operations' safety and to satisfy the security and privacy concerns of our citizens," said Christian Hegner, Director General of Switzerland's Federal Office of Civil Aviation, according to the release. "In order to achieve these objectives, a seamless cooperation between all the partners involved is crucial. I am glad to see that a further important step to tackle this challenge was taken today."