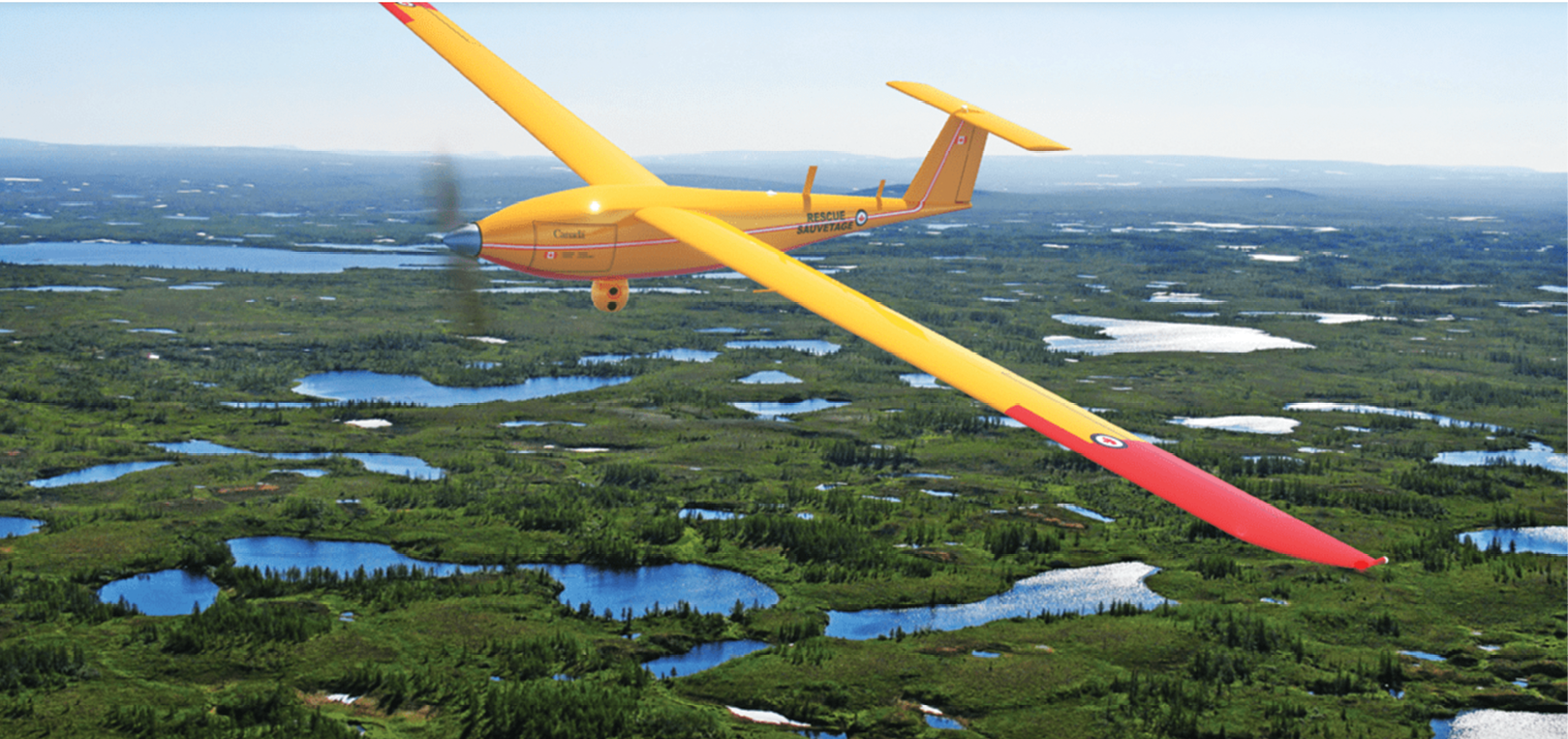 The latest survey by the American Association of State Highway and Transportation Officials (AASHTO) found that 49 of 50 states use drones in support of their missions. Infrastructure inspections landed in the top five applications, with estimated savings of approximately $3,600 per hour compared to manual labor. These savings have carried over to industry, as 85% of the U.S. critical infrastructure is privately owned. 
Beyond visual line of sight (BVLOS) is key to unlocking even more savings by enabling scalable, repeatable and viable operations.
On October 5, 2020, the FAA bestowed upon North Carolina's Department of Transportation (NCDOT) the first state-wide BVLOS waiver under Part 107. This was granted to use Skydio autonomous drones in bridge and infrastructure inspections without a visual observer (VO) or surveillance technology. That same day, Transport Canada (TC) approved the triumvirate of MVT Geo-solutions, Iris Automation and the UAS Center of Excellence (CED Alma) to conduct the first BVLOS linear power line inspections in uncontrolled airspace in Alma, Quebec. Two months later, in Australia (AUS), the Civil Aviation Safety Authority (CASA) approved Percepto to conduct countrywide extended visual line of sight (EVLOS—more on this later) ops with its Sparrow drone.
The U.S.: Flights Follow the FAA
The short version is that Part 107 (Title 14 of the Code of Federal Regulations (CFR) Small Unmanned Aircraft Systems) requires visual line of sight (VLOS) for small drone operations in §107.31. Under §107.200, a certificate of waiver is possible upon convincing the FAA that operating outside normal parameters can be accomplished safely without significant air or ground risk. Section 107.205 lists specific waiverable provisions; they include VLOS (§107.31) and VO (§107.33), among others. (For deep coverage on BVLOS approvals in the U.S., see "In Search of the BVLOS Holy Grail" at insideunmannedsystems.com.))
A scan of the 56 waivers published on the FAA's website establishes common approval requirements: remote pilot/VO knowledge of the rules and documentation attesting thereto, the use of VOs, compliance with ops manuals, required safety briefings, strong communication and control (C2), no package deliveries (without a separate waiver), warnings systems and a lost-link plan. The FAA has published tips and trends to help facilitate BVLOS waiver approvals. Many of these, including the NCDOT/Skydio bridge inspection waiver, have been tied to the FAA's Integrated Pilot Program (now BEYOND—see our previous coverage), a research and development project.
While not an inspection-specific approval, the FAA's very recent nod to American Robotics to use its proprietary 20-pound detect and avoid Scout quadcopter in rural settings at "pre-surveyed sites for extended durations, performing flight operations without the need to have a pilot co-located on site" was also, in part, for R&D purposes.
Is R&D the ticket to BVLOS approvals in other countries too? Not in Australia.
Flying Down Under
As in the U.S., in Australia (AUS) VLOS is generally required for, as they call it, "remotely piloted aircraft" (RPA) operations. In 2019, the Civil Aviation Safety Authority regulators released an updated Manual of Standards 101 (MOS101) with Chapter 5 dedicated to BVLOS flight, defined as "extended visual line of sight (EVLOS)." This situation occurs when the pilot flies the drone beyond his/her VLOS but with at least one VO who has VLOS of the drone or knows its exact location (even with binoculars).
EVLOS ops fall into two classes:
Class 1: The certified pilot and trained VO are at the same location. This allows the pilot to employ first-person view (FPV) systems, not the VO. Communication must be verbal. 
Class 2: The certified pilot and trained VO, or multiple VOs, are in different locations. This more complex operation requires radio broadcast and telecommunications (secondary) systems. Operations should be able to quickly revert to VLOS operations in an emergency.
BVLOS is a standalone approval category in Australia, without VOs in a permitted approval area. Most BVLOS inspections there are of power lines using atypical airspace (e.g., staying within 100 feet vertically and 400 feet horizontally to the powerline).
Requirements for all such classes are similar to that imposed by the FAA. Operational limitations also apply. The drone cannot be flown at a distance that is more than 1,500 meters from the relevant observer, in cloud or in visibility below 5,000 meters, or within 30 meters of non-consenting people or over populous areas.
Unlike the FAA, CASA assesses its applications using the Joint Authorities for Rulemaking on Unmanned Systems (JARUS) Specific Operations Risk Assessment (SORA). The JARUS SORA breaks risk into two key groups, ground and air, to formulate Specific Assurance and Integrity Levels (SAIL) for both domains (this is the level of confidence that the drone operation will stay under control within the intended operation's boundaries). The SAIL will ultimately drive any Operational Safety Objectives (OSO) that must then be met. JARUS has developed standard scenarios (STS) to expedite reviews. CASA has also developed an STS for use in remote areas of Australia.
The similarity of this system with that of the U.S is that both are risk-based. With many significant distinctions and nuances, companies seeking to obtain Australian approvals would be well-served to contact experts to navigate CASA processes.
Australian-based Hover UAV provides such regulatory assistance, capability development, operational support, outsourced staffing, resources, training and even a remote command center through the company's "BVLOS Hub." Hover founder, CEO and 2018 Woman to Watch in UAS Global Award recipient Jackie Dujmovic explained the standards. "In AUS, the RPA operator must show how they will meet each of the relevant OSOs to the satisfaction of CASA. We love a challenge as evidenced by our many first-of-its-kind approvals: BVLOS operations over movement areas of aerodromes, country-wide BVLOS and autonomous BVLOS inspection operations. At Hover UAV, we are proud to help lead the way!"
Taking Off in the Great White North
Flying northward to Canada (CAN), BVLOS there is only permitted by a Transport Canada-issued Special Flight Operations Certificate (SFOC), the equivalent of a Part 107 waiver. Obtaining this certificate is a rare feat. The SFOC granted to MVT by Transport Canada was only the second BVLOS waiver issued to operate in Canadian airspace. Sources reveal there may be a few others, affiliated with R&D efforts—as with the U.S.—which include demonstration of BVLOS in infrastructure inspections.
The biggest limiting factor in Canada, as in both the U.S. and Australia, has been the failure of regulation to catch up with technology. However, significant efforts to evolve Canadian regulations have been underway since mid-2020. In November 2020, Transport Canada established two working groups to review basic and advanced RPAS pilot licensing content and to develop new knowledge domains for an Operational Rating exam for future BVLOS regs. That same month, Transport Canada also selected two teams to conduct RPAs Traffic Management (RTM) trials, much like the FAA's BEYOND efforts.
One firm on the cutting edge of the Canadian BVLOS movement is Volatus Aerospace, which describes itself as "a vertically integrated group of aviation companies dedicated to driving the full potential of unmanned technologies throughout the Americas and around the world." Volatus is the largest drone services provider in Canada and, not surprisingly, a working member of Transport Canada's Canadian Aviation Regulation Advisory Council. That organization is charged with forging regulations and knowledge requirements for the BVLOS pilot licensing framework. Volatus also is involved with the Canadian Standards Association's (CSA) development committee for RPAs emergency operator competencies (think: FAA's tactical BVLOS waiver).
Volatus CEO Glen Lynch noted that these efforts are expected to result in Canada's first round of commercial, low-risk BVLOS operating rules in late 2021. As with Australia, these rules are anticipated to revolve around a detailed concept of operations (CONOPS) and SORA that includes aircraft compliance, contingency procedures, flight geography, strategic mitigations planning, DAA requirements with air and ground risk buffers, and SAILs. The framework will also include new pilot licensing requirements, equipment manufacturing and maintenance requirements, as well as airspace procedure requirements from low-risk to high-risk BVLOS ops.
Volatus is also actively working with TC to define the training curriculum for the BVLOS ground school and practical skills training that will be initially introduced for low-risk BVLOS ops. Lynch described the company's expertise: "At our Atlantic Training facility at Slemon Park Airport in Prince Edward Island, we have established a fully capable training center for BVLOS operations. We will be launching a BVLOS Pilot Ground School in April for Canada and immediately thereafter one in the U.S. We are postured to be a global industry leader, providing customers with a winning combination for BVLOS—regulatory, technological and operational—to take their commercial activities to the next level."
In all three countries, whether north or south, and whether while rules are being written and, certainly, after those rules are released, it might be wise to work with the folks who have a seat at the table if you want to get the nod for your company to fly BVLOS.